In Boston, who will bear climate change burden?
Increase in extreme heat days poses threat to already-vulnerable residents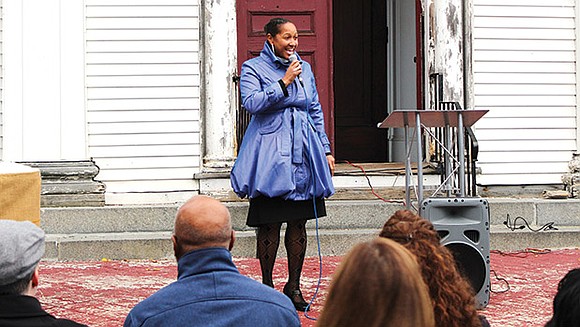 Boston is in for more severe storms, damaging floods and dangerously hot days in the coming years, experts say.
"It's very real. Climate change is already happening. There's ample evidence of it," says Paul Kirshen, a professor of climate adaptation at UMass Boston's School for the Environment. Kirshen recently led a research group of experts in developing new Boston-focused climate change impact projections. Their findings informed the first phase of the city's "Climate Ready Boston" report issued in June.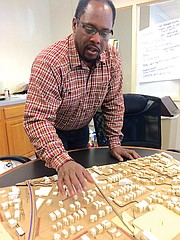 While all Bostonians will feel the impacts of extreme weather and increased flooding, they may be felt hardest in the city's communities of color and lower-income neighborhoods. These residents already face a slate of challenges and inequities that will make it harder to withstand heat waves and bounce back after disasters.
"Everyone will be affected by climate change, some people disproportionately so," says Rev. Mariama White-Hammond, minister at Bethel African Methodist Episcopal Church in Boston, who has been an outspoken leader on climate change. "We need to make sure that no one is sacrificed, no one drowns, no one dies alone in their home of heat exhaustion."
Not just the floods — the heat
Sea level rise and vulnerable coastal homes and property often come to mind first in regards to climate change, but extreme heat — the leading weather-related cause of death in the U.S. — may be a more immediate threat in densely-populated city interiors like Boston's.
"We are on the edge of one of the hotter zones in the city," says David Queeley, director of Codman Square Neighborhood Development Corporation's Eco-Innovation Initiative in Dorchester. "So for us, the issue isn't necessarily sea level rise — it's heat. As those 90-degree days go up, it's going to be harder and harder for people to get around. Where will people go to cool off, and how do we begin to cool off the neighborhood as a whole?"
Boston's temperature has topped 90 degrees an average of 11 days annually over the past several decades. This past summer there were 20 such days. By 2030, experts say up to 40 scorchers per year could be the new normal. And when today's teens are senior citizens in 2070, summer in the city could be nonstop swelter, with possibly three straight months of days over 90 degrees, including up to 33 over-100-degree days.
Elders, pregnant women, young children and people with disabilities and respiratory conditions are especially vulnerable to the impacts of extreme heat and extended heat waves.
In addition to the health dangers, White-Hammond says she worries about the effects of increased heat on water bills, water scarcity and food access.
"For some people, this is their access to healthy food," she says, recalling how last summer's heat took a drastic toll on her neighborhood's community gardens. "We've done a lot of work to get more healthy food in our communities, and if those are put at risk, that could be a challenge."
Boston communities rise to the challenge
Boston is a city of neighborhoods, with diverse enclaves containing both deeply-entrenched and newly-arrived residents.