Minority hiring figures vary for Boston contractors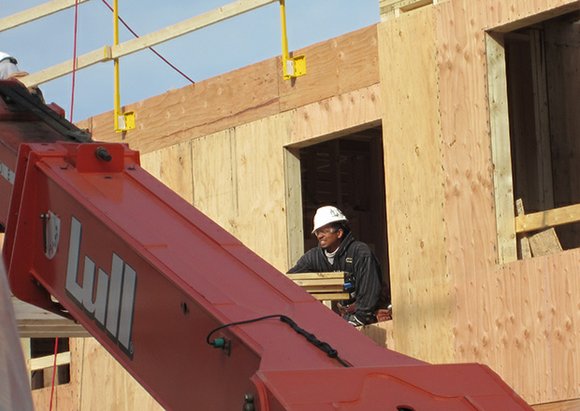 An examination of the numbers, shows that much of the work done in Boston still falls short of the expectations for using city residents, workers of color and women, but some recent projects have begun to set a strong example of how to find success in adhering to the city's job policies.
Almost three decades ago, the City of Boston established the Boston Residents Jobs Policy to help to increase employment opportunities for Boston residents, workers of color, and women on city-funded construction projects and to monitor for compliance with labor standards and prevailing wages on federally funded projects. Part of these efforts also established an office to track this compliance and a Boston Employment Commission to oversee the work.
The Boston Residents Jobs Policy set standards for city work that dictated at least 50 percent of the total employee work hours in each trade shall be by Boston residents; at least 25 percent of the total work done shall be by minorities; and at least 10 percent of the total work done shall be by women.
The city continues to track these numbers and the most recently report, covering a period from Sept. 28, 2013 to Jan. 4, shows that overall contractors are being successful in their efforts with minorities, but lag behind in the other categories. During that period, 35.4 percent of the work was done by Boston residents; 36.4 percent was done by minorities; and 5.9 percent was done by women.
However, a closer examinations of the numbers shows that, even though the minority numbers are higher than the targeted 25 percent overall, some projects have high percentages of minority workers and other projects have none at all.
The city has long been thorough in tracking the paperwork required around the Boston Residents Jobs Policy and informing developers and contractors of what is required, making them sign a contract agreeing to make a "good faith effort" to meet the numbers.
But critics contend the gray area of "good faith effort" is where the trouble comes in.
The city does have the ability to withhold payments, sanction suspension of payments, terminate a contract, seek liquated damages on contracts and deny participation in future contractors based on failure to comply with the jobs policy. The city can also call in contractors to meet with them and essentially warn them of the repercussions if they are not in compliance.
In practice, the complexities of most construction work — with many contractors, subcontractors and workers coming in and off projects on a daily basis — makes it a constant battle. And the success often comes when developers take the onus.
Several current building projects on Quincy Street in Dorchester have had success in exceeding the Boston Residents Jobs Policy numbers.
A culmination of work by a number of organizations, including Dorchester Bay Economic Development Corp., Quincy Geneva Development Corp., Dudley Street Neighborhood Initiative and Project RIGHT, there are three projects along Quincy Street which have showcased that success can be found in putting Boston residents, minorities and women to work on city developments.