Federal 'funding cliff' puts public health at risk
2/8/2018, 6 a.m.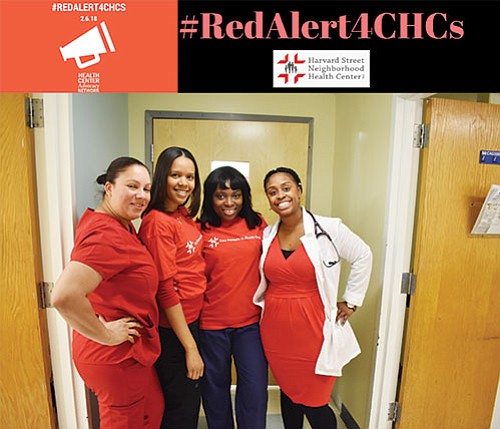 A virulent flu season is underway and the number of opioid overdoses continues to climb; yet public health is more vulnerable than ever because community health centers like those serving Dorchester, Mattapan, Roxbury and the South End are running out of time and money. Why? Critical federal funding for our programs expired on October 1, 2017. Since then, all community health centers have been operating under a so-called "funding cliff." This phrase would lead one to think that this is an issue solely about money. It is much more. It is about people and how decisions that are made — or left unmade — can have a ripple effect.
When people are sick, they need an accessible place to go for affordable care. Few urban areas of the country are any more dependent on community health centers to provide this care than Dorchester, Mattapan, Roxbury and the South End. Collectively, Bowdoin Street, Codman Square, Dimock, DotHouse Health, Geiger Gibson, Harvard Street, Mattapan, Neponset, Upham's Corner, Whittier Street and South End health centers serve more than 148,000 patients, or one in six Boston residents. As such, we are committed to maintaining our full range of high-quality services for all patients – but it isn't easy, and we're worried we will soon have to take the same drastic measures we are seeing in other areas of the U.S.
Community health centers around the country are facing tough choices. They are laying off staff, cutting back services, such as treatment for opioid addiction or onsite ultrasounds for pregnant women, and planning for site closures. Health care for more than 27 million people is being managed on a month-to-month basis because Congress has failed to extend funding for community health centers. Vendors cannot be paid. Doctors cannot be recruited or persuaded to remain in some of the most medically underserved areas. Mobile health vans may not have the gas money to drive to the hardest to reach populations. Medicines and other supplies may not be purchased beyond next month.
The U.S. Department of Health and Human Services has projected that the funding cliff could result in the closure of 2,800 health center sites throughout the U.S. and a loss of health care access for up to 9 million patients. In Massachusetts, funding losses could approach $196 million with 140,000 losing access to care. For Dorchester, Mattapan, Roxbury and the South End, a loss of close to $13.1 million in funding puts more than 10,721 patients at risk.

This is not how a health system should be operated — particularly the community health center system that has served the nation so well both in terms of saving lives and dollars. Health centers like ours have been providing care for more than 50 years, opening access to quality services and providing a more affordable option for preventive care than a hospital emergency room. Not only do we generate $24 billion in health care cost savings, we are also innovators that work with community partners to respond to public health crises, such as trauma and violence, the opioid epidemic and the recent disasters that struck Texas, Florida, California and Puerto Rico.