Charter advocates weigh in on District 7 race
Yawu Miller | 9/22/2017, 2:55 p.m.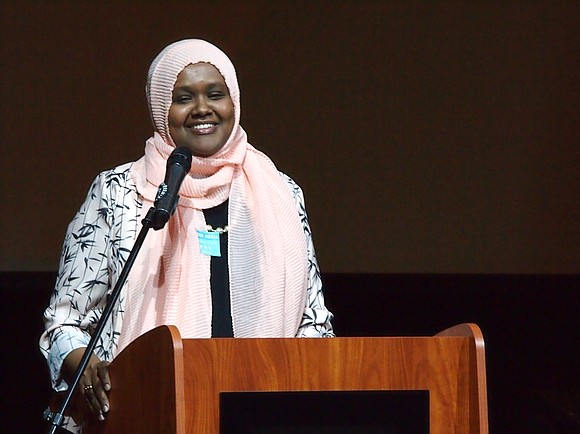 In a ruling that could set a national precedent for so-called dark money campaigns, the state's Office of Campaign and Public Finance ruled that New York-based Families for Excellent Schools-Advocacy illegally hid the identities of the well-heeled donors who bankrolled a charter school expansion ballot question, fined FESA $425,000 and ordered that the secret list of donors be made public.
Last week, with just days to go before Boston's Sept. 26 preliminary municipal election, some of those same wealthy donors appeared on the campaign finance records of at least one local candidate: Deeqo Jibril, who is vying for the District 7 council seat. Among the $6,525 in itemized receipts listed in the Jibril campaign's Sept. 15 filing are four donors who together gave $1.2 million to FESA in 2015 and 2016: Andrew Balson, a private equity investment professional who co-founded the education startup Match Beyond; Charles Longfield, chief scientist at Blackbaud; retired financier Michael Tooke; and Brian Spector, an investment analyst with Baupost Group, whose investment manager, Seth Klarman, donated $3.3 million to FESA.
Their $3,500 in contributions, along with another $1,000 from Ryan Duffy, an investor with the Baupost Group, suggest that big-money corporate education reform donors, apparently undeterred by the decisive defeat of Question 2 at the polls last year, are weighing in on local races.
Of the $48,114 in donations Jibril has received in total since she opened her campaign account in January, this $4,500 donated by FESA donors makes up less than 10 percent. But the donations, all itemized on Sept. 20 — at virtually the last minute before the preliminary election — represent an unusual and seemingly stealthy investment in a relatively unknown candidate. Charter schools have not been a central issue in the District 7 race, and Jibril hasn't spoken in favor of charter school expansion or privatization of public schools.
One possible explanation for Jibril's sudden support from the philanthro-capitalists: Her campaign manager, Beata Coloyan, formerly served as manager for school partnerships in Families for Excellent Schools. Jibril also has the backing of former at-large City Council and pro-charter school mayoral candidate John Connolly (on whose campaign Coloyan volunteered in 2013).
In addition to the FESA-affiliated big money donors, Jibril has gotten donations from other prominent charter and education reform advocates, including a $1,000 contribution from Chris Gabrieli, whose Empower Schools organization is working with cities around the U.S. to expand so-called "empowerment zones" where schools are given autonomy to work independent of districts and teachers unions.
As of Friday, neither Jibril nor her campaign finance director, Eric Chast of the Liberty Square Group, responded to Banner queries about the contributions. But UMass Boston Political Science Professor Maurice Cunningham, who has written extensively about corporate education reform donors on his WGBH blog, says the donors' investment in Jibril could be tied to the pro-charter privatization agenda supported by groups like FESA.
"I do think generally the privatizers have an interest in supporting candidates who will be friendly to their point of view, now and down the road," he said. "It's a long game."