Mandela, MA and the bid to separate from Boston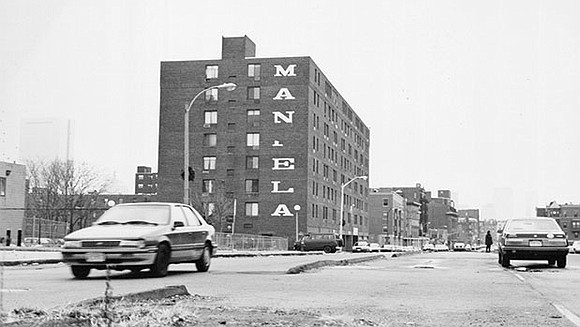 This Thursday, Epicenter Community convenes a talk and reflection on a dramatic point in local history — the late-1980s effort by some in Boston's black communities to detach their neighborhoods from Boston and form a new city. The idea was formally posed in 1986, in the form of a nonbinding ballot question. Despite the fact that it was intended to gauge the sentiments of residents in the proposed neighborhoods and would not of itself create a new city, the measure nonetheless was fiercely opposed by then-Mayor Raymond Flynn.
What: "Roxbury Love: Reflecting on Mandela, MA with Curtis Davis"
Where: Thursday Sept. 14, 6-9 p.m.
When: Hawthorne Youth and Community Center at 9 Fulda Street Boston, MA 02119
More information, visit: http://ow.ly/o6rV30f4LNX
"It's a great grassroots campaign story," said Malia Lazu, president of Epicenter Community. "The campaign reads like a Who's Who of Roxbury history, from Mel King to Byron Rushing to Sarah-Anne Shaw."
The envisioned new city, originally dubbed the Greater Roxbury Incorporation Project and later retitled "Mandela," was intended to include Roxbury, Dorchester, Mattapan, Jamaica Plain, the South End and Columbia Point. Encompassing 12.5 square miles, Mandela would have carved out one-quarter of Boston's land, taking with it one-quarter of Boston's population — and an estimated 90 to 98 percent of its black residents.
Andrew Jones, co-leader of the campaign, said at the time that the needs of black neighborhoods were not being met under the white governance of Boston. Inspired by other community self-determination movements, Jones said that the solution for these neighborhoods was self-government. Nationally, many newspapers regarded the vote as a referendum on the quality of the white-led city government's service to black communities.
"We feel that we have a 'colonial relationship' with the city of Boston," Jones reportedly said. "We feel that the city of Boston has treated us like second-class citizens and we're fighting for basic rights of citizenship."
The 1986 ballot question vote came just three years after Mel King became the first person of color to be a leading mayoral candidate in Boston. While he lost to Flynn, King was favored by more than 90 percent of the black voters.

"The black community elected a black mayor but didn't have a city to put him in," Jones told the paper.
Now in 2017, the city is due for its first black mayoral finalist since Mel King, and some are looking back to try to say what Mandela meant, and what it has achieved.
Divided communities
The Mandela plan was spearheaded by Jones, a violinist and television producer with a master's degree in journalism from Boston University, and Harvard-educated architect Curtis Davis. With support from the likes of State Rep. Byron Rushing and then-State Rep. Gloria Fox, the campaign garnered the necessary signatures to bring a nonbinding question to ballot in the ten state representative districts that roughly encompassed Mandela's proposed boundaries.
Opponents to municipal separation included the Flynn administration, along with black leaders and clergy such as Rev. Bruce Wall and Rev. Charles Stith, whose campaign adopted the moniker "One Boston." Bruce Bolling, Boston's first black City Council president, told The Boston Globe in November 1986 that he supported the referendum as a way to get feedback, but opposed secession.