Philip Ng stars in 'Birth of the Dragon'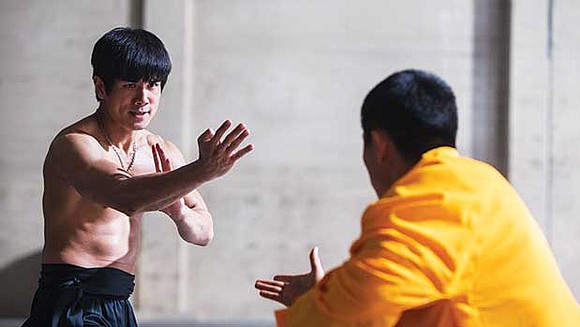 Based in Hong Kong, Philip Ng is a martial arts master who works in film and television as an actor, action director and fight choreographer. Trained in Ving Tsun kung fu [Wing Chun], he is a 6th-generation disciple of Choy Li Fut kung fu. Among his previous film credits are "Wild City," "Zombie Fight Club," "Sifu vs. Vampire," "The Man from Macau," "Once Upon a Time in Shanghai," "Young and Dangerous: Reloaded" and "Naked Soldier."
Ng immigrated to the United States from his native Hong Kong at the age of 7, then began his martial arts training under the supervision of his father, sifu [teacher] Sam Ng, a 5th-generation practitioner of the Choy Li Fut system. Later, to further his martial arts education, he traveled back to Hong Kong and became a student of sifu Wong Shun Leung, who trained him in Ving Tsun kung fu tirelessly until his untimely passing in 1997.
Returning to the U.S, Ng earned his master's degree at the University of Illinois Urbana-Champaign, during which time his training and sparring with other martial stylists gained him skills in the arts of jujitsu, eskrima, and Western boxing. He continues to spread his mentor's teachings with the help of his father through the Ng Family Chinese Martial Arts Association.
In addition to his work in film and television, Ng has written articles for various national and international martial arts periodicals, and he also serves as an official for national and international martial arts competitions. Here, he talks about making his North American film debut as Bruce Lee in "Birth of the Dragon," a biopic about the legendary martial arts icon.
What interested you in "Birth of the Dragon"?
Philip Ng: The fact that it's a kick-ass kung fu movie inspired by the real life event of Bruce Lee's challenge match against Wong Jack Man. While the outcome is still debated, the fight definitely gave Bruce the impetus to further evolve his fighting method and training methodologies. The events leading up to, including, and after the said fight cumulate in an entertainingly-romanticized kung fu fable that still manages to be true to the spirit of who Bruce Lee is, cinematically.
Which do you admire more about Bruce Lee, his martial arts prowess or his movie career?
PN: I believe Bruce Lee placed martial arts first in his life, and everything else branched off from his passion for it. Being a martial artist first, I've always found his ideas regarding the martial arts to be revolutionary and proven correct repeatedly with the advent of MMA and other similar combat sports that continue to illustrate the realities of combat and the best strategies for success that he had advocated over four decades ago. In terms of film, Bruce paved the way for all of us martial arts actors the world over. He took a revolutionary step in martial arts choreography by making a shift to something more like an actual fight while keeping the movements stylized enough to be entertaining, cinematically.