Élodie Yung stars in 'The Hitman's Bodyguard' and 'The Defenders'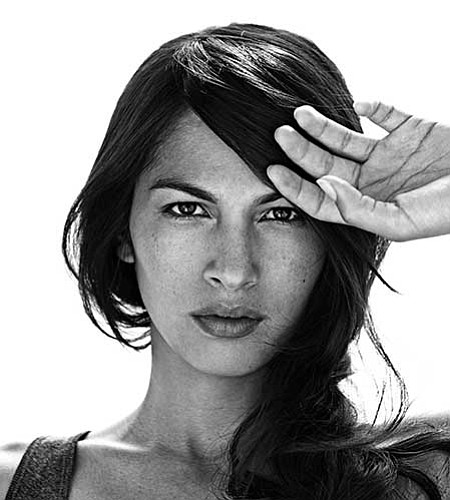 After earning a law degree in Paris where she was born and raised, Élodie Yung realized that she wanted to pursue her lifelong passion of acting, instead. That led her to study theater and earn a degree from the London Academy of Music and Dramatic Art. Meanwhile, she cultivated her karate skills, going back to 2004.
Yung booked work right out of school — first, as a recurring character in the serial drama "La Vie Devant Nous" and then, in the highly-regarded drama "Fragile(s)," which premiered at the 2007 Cannes Film Festival. That led to what would be her breakout roles as Laura Maurier in the French TV series "Les Bleus," and as the female lead in the feature film "District 13 Ultimatum," where she showcased her extensive martial arts skills.
Yung subsequently set her sights on Hollywood, where she was tapped by director David Fincher to play Miriam Wu in "The Girl with the Dragon Tattoo." Next, she landed the lead role of Jinx in "GI Joe 2: Retaliation," opposite Dwayne Johnson. More recently, she starred in "Gods Of Egypt," an adventure fantasy about a petty thief who joins a mythical god on an epic quest.
On TV, Yung starred as the superhero Elektra in the second season of the Emmy-nominated Netflix series "Daredevil." She currently is reprising that role in "The Defenders," a spinoff series which premiered on Netflix on Aug. 18.
Here, Yung talks about both that show and her new film, "The Hitman's Bodyguard," where she plays Interpol Agent Amelia Roussel opposite Samuel L. Jackson and Ryan Reynolds.
What interested you in playing Amelia?
Élodie Yung: First of all, I wanted to do this comedy because Ryan [Reynolds] and Sam [Jackson] were attached to it, as well as Salma Hayek. And when Gary Oldman joined the cast, I felt that I just had to be a part of a project filled with people that I really admire. I also liked the script, which I found to be a very clever comedy in the way they reversed the male-female dynamic. There are no damsels in distress in this movie. Instead, Salma's character is shouting at Sam's all the time. And I'm giving Ryan lots of directions and telling him what to do. I love that aspect of the movie, and I thought it was an inspired idea to pair Ryan and Sam. They had great chemistry and were really funny together.
How did you prepare to play Amelia?
EY: Since she's an Interpol agent, I had to make sure I knew how to handle a weapon. And to make sure it looked realistic, we had someone on the set to make sure I held the gun correctly. I'd been working on TV series ["Daredevil"] where I did a lot of action, so I just needed to stay in shape by running and going to the gym every day, but nothing too crazy.
You have an intriguing background in that you not only studied acting and law but earned a black belt in karate. How do you explain that mix?