Boston Medical Center's CATALYST program
Adolescent and young adult addiction program
10/27/2017, 6 a.m.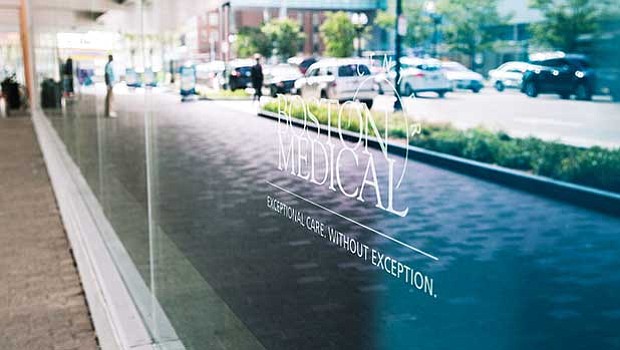 Young adulthood — what an awkward age! You're not a kid anymore, but you really haven't joined the ranks of adulthood just yet. You're hovering in between.
It all begins at age 18. Many things change. You are now allowed to vote; you can serve on a jury; you can open a bank account and a credit card. Although these are very grown up things, your brain is still not fully all grown up. That doesn't happen until the mid to late 20s, explained Scott E. Hadland, MD, MPH, MS, adolescent and addiction medicine specialist at Boston Medical Center's Grayken Center for Addiction.
"Areas responsible for planning and decision-making are among the last regions of the brain to fully develop," Hadland said. "Meanwhile, the brain's reward center has fully developed by this time." Clinicians who work with this age group draw an analogy between the brain and a car. The reward system, which regulates pleasure, is like a gas pedal in a car. The prefrontal cortex of the brain, which is responsible for decision-making is like the brakes. "Early in young adulthood, many youth have strong gas pedals but weaker brakes, putting them at risk for substance use problems," Hadland explained.
The choice of drug begins to change in this age group as well, according to a report published by the Substance Abuse and Mental Health Services Administration. Alcohol use remains high among young adults. They drink an average of 4.1 drinks per day on the days they drank. But this period also showed an increase in illegal drugs, including heroin, cocaine and hallucinogens. In 2011, young adults accounted for 845,000 visits to emergency departments due to use of illicit drugs.
"It is during young adulthood that the misuse of prescription medications also dramatically increases," said Hadland. "These include opioids, as well as other medications, such as benzodiazepines, which dramatically increase the risk for overdose." This risk-taking is highly correlated with the three most common causes of death in people aged 18 to 25. Unintentional injuries (mostly auto accidents), suicide and homicide account for more than 50 percent of deaths in this group, according to data from the Centers for Disease Control and Prevention. These deaths are all more likely among young adults who use substances, explained Hadland.
In truth this period of life is not easy. Some are heading to college and living independently from parents for the first time. Some may enter the job market and face the same concerns as older adults — unemployment or substandard wages, high cost of living, monthly bills. It's no wonder substance use is more common in this age group than any other.
That's why the CATALYST program, BMC's adolescent and young adult addiction program, is critical. The multidisciplinary team program, made up of a nurse, a recovery coach, social workers, physicians and administrative assistance, is designed to provide young adults with the support they need to enter recovery, explained Sarah M. Bagley, MD, director of CATALYST. The program is unique in that it is completely outpatient-based in both the adolescent center and adult primary care to assist individuals with substance use make a seamless segue between services.