Walsh unveils bid for Amazon HQ
Rox parcels among proposed sites; pitch puts tax incentives on the table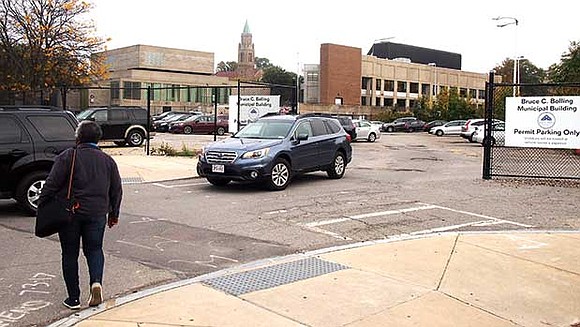 Mayor Martin Walsh unveiled to the public the pitch he hopes will lure online retail giant Amazon to place its second headquarters in the city.
"We are excited to present the best of Boston to Amazon," Walsh said in a statement. "Boston is a thriving city and we invite Amazon to grow with us."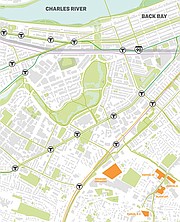 Walsh's office kept the bid details secret until after it was submitted, saying this denied advantage to competing municipalities. While this meant there were no public weigh-ins on the sites offered up for Amazon's consideration, his office says any Amazon development necessarily will have to involve local permitting and community processes.
Bid incentives
Walsh's pitch extols the city's universities and educated workforce as well as its diverse population, current economic growth, business culture and transportation network. It outlines possible supports such as a task force dedicated to helping Amazon navigate city permitting, develop a workforce pipeline and coordinate relations with community organization, schools and other organizations or firms.
Critics, including mayoral challenger City Councilor Tito Jackson, complained that Walsh's offer to General Electric delved too richly into public resources by offering hefty tax breaks. This time around, Walsh puts tax breaks on the table in the city's 218-page pitch, but at this stage avoids specifying an amount. In contrast, Worcester promised $500 million in tax breaks. Another available incentive the Walsh administration mentions is payment in lieu of taxes — in which the city waives taxes on an entity in favor of requesting that the entity voluntarily contribute some money.
The Walsh administration bid also presents the options of providing grants to train people to be ready to take on Amazon careers and tapping inclusionary development funds for efforts to stabilize housing prices in the neighborhood around Amazon's second headquarters.
Amazon is expected to have received 238 bids in total for its planned second headquarters. Company leaders seek more than 8 million square feet of space with access to housing options, public transit and car access, short travel time to an airport, a nearby educated workforce and other features.
Gov. Charlie Baker's administration released a bid that proposes 26 locations across Boston and the state. House Speaker Robert DeLeo has voiced support for one of Walsh's proposed sites, Suffolk Downs.
Suffolk Downs
First and foremost, Walsh's pitch presents Suffolk Downs in East Boston and Revere as an ideal location: a shovel-ready, 160-acre campus, with a single owner and access to the Blue Line and the airport. The former horse-racing venue has been proposed for various re-energizing projects over the years, including as the location for a stadium in the 2024 Olympics proposal.
Some advertised features hinge on state investment in transportation. Though the MBTA was ranked as having the most breakdowns of any transit system in the nation in 2016 based on federal transit data, it features importantly in city and state bids. The city's Suffolk Downs proposal presents both planned-for and hoped-for improvements. These include $25 million for a commuter rail station near the Wonderland stop on the Blue Line as well as the re-starting of efforts to link the Red and Blue Lines. The latter Red-Blue Line connection was put on hold in 2015 and Walsh's administration estimates it will cost $746 million to complete. The state proposal makes no mention of the Red-Blue line initiative. Non-MBTA transit upgrade proposals from the Walsh administration also include $1.6 million in new ferry routes and $40 million in improvements on Route 1A.