Epicenter, TCP join forces
Merger aims to create pipeline to creative economy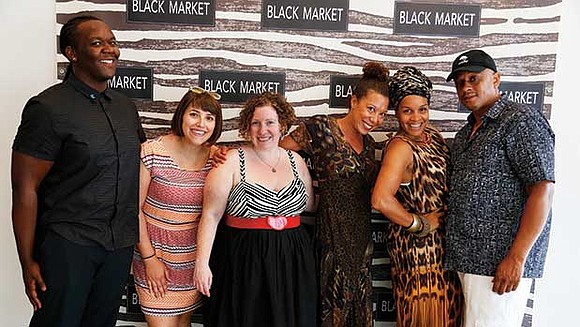 The merger of two Boston-based social enterprises has created an organization with new capacity to propel youth and adults toward success in entrepreneurship and the creative economy.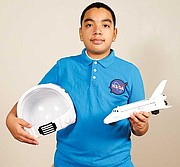 Epicenter Community, formerly Future Boston Alliance, is known for its signature programs: Accelerate Boston, a mentoring and training cohort program for aspiring entrepreneurs, and Assemble Boston, a series of cultural and social gatherings connecting diverse individuals and groups across the city. These programs have been geared toward adults.
Transformative Culture Project, which began in 2008 as Press Pass TV, focuses on young people, supporting community-based arts organizations, offering training in arts and media production in schools across Massachusetts and running a youth-staffed production agency.
Now, the two will function as a single organization under the name the Transformative Culture Project.
Stronger together
"Joining forces allows us to create an economic pipeline for youth in the public school system to adult artists and innovators," said Cara Berg Powers, executive director of Transformative Culture Project. "One of the things people have said about our work is, they don't feel we're telling someone else's story, but giving them space to tell their own. And that's important. We don't 'give people voice' — the people have a voice, and we just make sure it's listened to. We amplify it."
Powers will continue to direct the merged organization. Malia Lazu, formerly executive director of Epicenter Community, now will be TCP's strategic director.
In an interview, Lazu expressed optimism about the opportunity to create an all-ages pipeline for creative entrepreneurial careers and about the benefits of like-minded organizations taking steps to share operations.
"We have two thriving programs. We have access to their world and they have access to ours," Lazu said. "I hope that other organizations see what we did and think about how they could come together and strengthen their work by joining forces. I think we would have a more dynamic, less redundant nonprofit space if more of us did that."
Cultural relevance
Epicenter's Accelerate program has brought more than 20 businesses to market, including Rica Elysée's BeautyLynk, a 2016 Gold winner in the MassChallenge accelerator program. Of the 100 or so businesses Accelerate has engaged, 77 percent were founded by people of color, 63 percent by women and 90 percent by people under age 40, according to figures provided in a press release earlier this month.
One of the main strengths of the business accelerator program, Lazu said, has been that it offers culturally relevant services to entrepreneurs of color, who typically may be overlooked by the mainstream startup world.
"A lot of times there are biases in the startup culture, so it's important to have a safe space to develop," Lazu explained. "[Our programs] have to be responsive to the needs of the community."
As an example, she said, the accelerator classes are on weekends, because most of the entrepreneurs work during the week.
"We don't have expectations of how they will work," she said. "It's thinking about designing programming around people who don't have access to 'friends-and-family' capital to start a business. They can't just stop what they're doing and start a business."