Documentary tackles the topic of food waste
Anna Chai and Nari Kye co-directed 'Wasted! The Story Of Food Waste'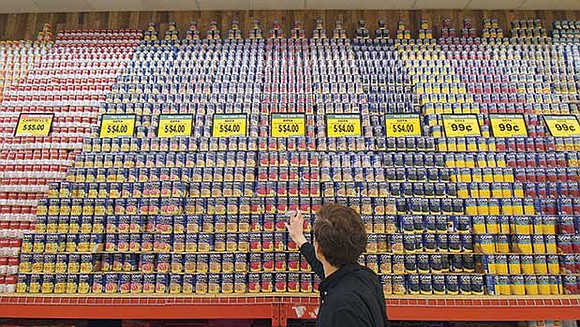 Forty percent of the food produced in the United States goes to waste, more than 90 percent of wasted food in the U.S. ends up in landfills and the annual cost of food waste is $1 trillion, according to the documentary "Wasted! The Story of Food Waste." And it's not just an American problem — it is happening globally.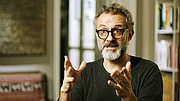 Food that ends up in landfills often doesn't decompose properly. As a result, it releases methane into the atmosphere, a greenhouse gas that contributes to human-induced climate change.
Despite the bleakness of the statistics and the reality of what is occurring globally, "Wasted!" also offers some promising and realistic solutions, and the hope that food waste can be reduced on an individual and collective level.
Co-directors Anna Chai and Nari Kye set out to imbue a sense of optimism in their documentary about the issues of food loss and food waste. "We have seen all kinds of social documentaries, and while many of them are provocative and thought-provoking, we noticed a trend that a lot of them scared the pants off of you, really," says Kye. "We wanted to offer solutions that as an individual you could feel like you're doing something better. Anna and I were very focused on having a very solution-focused film that didn't make you feel awful; that made you feel empowered as a consumer."
The film project was aided by funding from The Rockefeller Foundation. In 2015, the United Nations announced a global goal to reduce food waste by 50 percent by 2030. In support of this goal, The Rockefeller Foundation launched its $130 million, seven-year YieldWise initiative designed to systemically address preventable food waste.
Zero Point Zero Films — the production company behind "Wasted!" as well as the Peabody Award-winning series "Anthony Bourdain: Parts Unknown" and the Emmy Award-winning series "The Mind Of A Chef" — approached The Rockefeller Foundation with the idea of making the "Wasted" documentary. With the Foundation's support, production on the film began in August 2016 and was completed in March of this year, in time to premiere at the 2017 Tribeca Film Festival. "It was great that we had sort of an aligned purpose, and with The Rockefeller Foundation we were able to make this film," says Chai.
Narrated and executive-produced by chef and author Anthony Bourdain, "Wasted" screens on Thursday, Oct. 12 at the Kendall Square Cinema at 7 p.m. as part of this year's GlobeDocs Film Festival. The film features several internationally renowned chefs, including Dan Barber, Mario Batali and Danny Bowien, who discuss the farm-to-table movement, food insecurity and how they avoid food waste.
Italian chef Massimo Bottura, interviewed in the film, states that 1.3 billion tons of food is wasted every year. "We need to act differently," he says. And even Bourdain, who states in the beginning of the film that he doesn't like the idea of being an advocate, says the food principle that was drilled into him as a cook coming up in the culinary world, was to "use everything, waste nothing."