Quiet push for unified enrollment
Many taken by surprise as Walsh co-sponsors state bill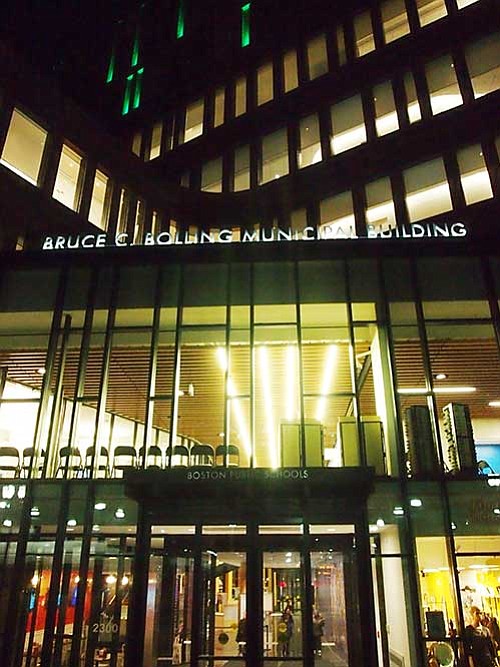 Coming before the state Legislature with little debate last week was a bill co-sponsored by Mayor Martin Walsh that would fast-track a controversial school enrollment policy known as "unified enrollment."

Under the bill, charter schools, which are publicly funded but privately operated, would be added into the school assignment lists that Boston Public School parents receive. Currently the assignment lists include only BPS schools. Students would automatically be entered into charter school lotteries and would have to actively opt out if they so choose.
Parent activist Megan Wolf, who testified about the bill during the Oct. 3 hearing at the State House, said the filing of the new enrollment policy took many by surprise and occurs while the public remains largely in the dark on details such as how the proposed unified enrollment process would work — including its impact on school choice, equitable access and the BPS budget.
"This bill is not one that has ever been discussed in open community meetings, in meetings of the Boston School Committee, which I attend regularly, in the local press or in any other public way," said Wolf, who spoke on her own behalf, not as a representative of the parent group Quality Education for Every Student (QUEST), of which she is a member. "Nor has it been discussed in one-on-one conversations I've had with those involved in the process, at the city, district or school committee level."
Boston School Committee member Miren Uriarte said the body was not informed that the bill was being filed.
"They have told us nothing," she said. "We have not heard anything on this issue in several months."
The lack of public discourse has stoked some parents' concerns that there is an effort underway to advance charter schools at the expense of traditional public schools.
Wolf told the Banner it appears that discussions of issues such as unified enrollment and school closings are being delayed for pre-mayoral election optics.
"They've managed to hold back on BuildBPS, except most PR-friendly things like, 'We're going to buy furniture,'" she said. "Nothing controversial would come out before the election."
In response to Banner questions on when the public will have a chance to weigh in on the plans, a Walsh administration spokesperson issued a statement attributed to the mayor.
"I look forward to reviewing the final proposal once it's complete and hearing additional feedback from our families and school community," the statement said.
Walsh did not respond to questions on the timeline for implanting unified enrollment or presenting a draft plan. The Banner was unable to reach Rep. Evandro Carvalho, one of the bill's four co-sponsors.
Question of purpose, impact
It is unclear exactly how unified enrollment would be implemented for Boston. QUEST published a report last month outlining concerns on possible effects of unified enrollment, including that it could result in a reduction in options for students. These concerns are not answered in the four-page bill filed last week.
Currently, students have a list of school options comprising only district schools and can apply also to as many charters as desired. Under unified enrollment, unless school list lengths are expanded, the presence of any charter school on the list necessarily will bump a district school off of it, reducing district school options, states QUEST in its report published on Sept. 18, 2017. Under bill H.2876 filed by Rep. Alice Peisch and co-sponsored by Walsh, Carvalho and Rep. Dan Hunt, charter schools could elect to give enrollment preference to students living near the school.