Musical mastery on display at Berklee
Irma Thomas, Blind Boys of Alabama perform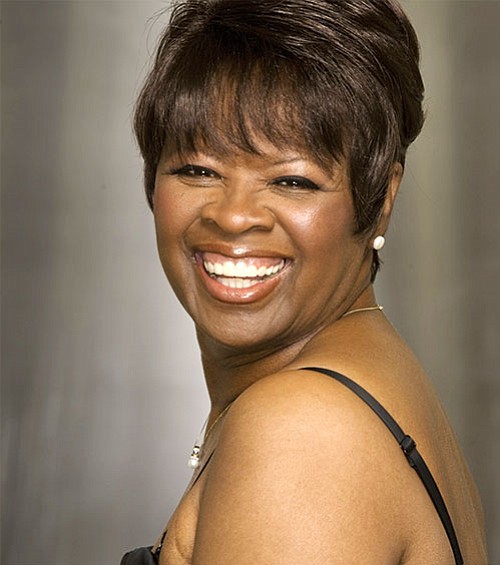 The Preservation Hall Legacy Quintet wasted no time getting down to business Friday night at Berklee Performance Center as the first of three powerhouse acts in a concert presented by World Music/CRASHarts that also showcased another homegrown New Orleans icon, Irma Thomas, and a revered gospel group, the Blind Boys of Alabama.
What these musicians all have in common are African American musical traditions rooted in their communities — the churches, celebrations and clubs; fluency in these traditions' many musical veins, including blues, soul, jazz, gospel and R&B and decades of experience, awards and industry accolades.
Grammy-winning singer "Soul Queen" Irma Thomas has been recording and performing for six decades. The Blind Boys, now in their seventh decade, have won five Grammy awards. The quintet, containing alumni of the Preservation Hall Jazz Band, bring music honed in their venerable Crescent City home, Preservation Hall.

All this mastery was on full display in the concert, as the musicians served up a tasty Creole musical brew and demonstrated the power of that gumbo to move hearts and lift spirits. Each act performed for about a half-hour and then returned to join one another's sets during the 90-minute concert, a tight touring show entitled "The Heart and Soul Queen of New Orleans."
Throughout the concert, the musicians spoke of their music and performed with warm camaraderie toward one another and the audience.
Preservation Hall Legacy Quintet
The Preservation Hall Legacy Quintet opened the show with the deliriously infectious "Hindustan," which featured solos that introduced each member and concluded with a cacophonous, old school jam.

The ensemble's youngest member, reed-player Calvin Johnson, delivered a strong bop-inflected soprano sax solo that evoked another New Orleans native son, Sidney Bechet (1897-1959), whose early soprano sax recordings drew this instrument's lyricism into the canon of jazz.
Trumpeter Gregg Stafford took the lead in "Just A Little While," telling the audience that it demonstrates the Crescent City's tradition of a brass band funeral march, and sang and played his way through a high-energy solo. Later, in "Bourbon Street Parade," through a series of vocal and trumpet growls, Stafford gave a tip of the hat to the founding father of New Orleans jazz, Louis Armstrong. And in a long and mighty solo, percussionist Joe Lastie, Jr. created a smooth tornado on his drums.
Showing off his instrument's big, deep voice, trombonist Frederick Lonzo took the spotlight in "Basin Street Blues," making his horn ripple and drone as he lowered himself to the floor, demonstrating with his body the ever-lower register of his notes, until, without any interruption in his horn-playing, he was on his back, pointing out his fancy striped socks. During his descent, Lonzo breathed into his instrument to make balloon-like notes that mimicked the sound of a fighter plane taking a dive, antics abetted by Johnson, who mimed a pilot at the controls, and Stafford, who said, "I hear the sound of World War II."

Sustaining showmanship of a different kind, keyboardist Peter Levin provided fine organ and piano accompaniment and compelling solos throughout the concert.