Alive and Kiersey!
Kiersey Clemons stars in 'Flatliners'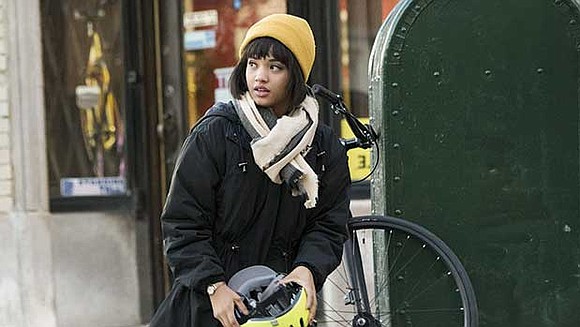 One of the most respected young entertainers around, actress/musician Kiersey Clemons has quickly become known for her versatility as well as her captivating screen presence. The in-demand actress has five films released in 2017 and 2018, and recently made headlines by landing the coveted female lead opposite Ezra Miller in the DC Comics adaptation, "Flashpoint."
In the film, she will be playing tough-as-nails journalist Iris West, and the character will be introduced on Nov. 17 in the much-anticipated "Justice League." Earlier this year, Clemons starred opposite Jeff Bridges and Kate Beckinsale in "The Only Living Boy in New York," directed by Marc Webb.
The year 2018 is also shaping up to be big for Clemons. She'll be heading the cast in the thriller "Sweetheart," and playing the female lead in "Hearts Beat Loud," a story following a Brooklyn record store owner who struggles over the course of the summer to let go of both his shop and his college-bound daughter .
Clemons enjoyed a breakout role in the Sundance hit "Dope," which was nominated at multiple festivals including Cannes and the Deauville American Film Festival. In 2016, "Dope" was nominated for three NAACP Image Awards, including Outstanding Motion Picture, Outstanding Writing in a Motion Picture and Outstanding Directing in a Motion Picture.
Clemons is making her mark on television, too, where she has a recurring role as Bianca on the Golden Globe and Emmy Award-winning series, "Transparent."
Her additional TV credits include Steven Spielberg's "Extant" alongside Halle Berry and Fox's "New Girl." She can also be seen on the Netflix original series "Easy," a sex-positive anthology with genuine portrayals of modern relationships.
Clemons trained at Los Angeles' famed improvisational company The Groundlings. She is also a classically trained musician who has collaborated with Grammy Award-winner Pharrell, providing vocals on multiple tracks on the "Dope" and "Transparent" soundtracks. In 2015, she appeared in Lady Gaga's music video "Til it Happens to You," directed by Catherine Hardwicke. The Oscar-nominated song was specifically composed for "The Hunting Ground," a critically-acclaimed documentary about the rape epidemic on college campuses. And she is currently working on her debut solo album.
This month, Clemons' passion for fashion will merge with her entrepreneurial mindset as she launches the Kiers Collection in partnership with Zappos. Zappos will sell the shoes exclusively for 60 days before the collection expands to the rest of the retail world. The collection includes nine shoes she designed in conjunction with popular footwear designers Musse and Cloud.
In her spare time, Clemons continues to support causes she feels strongly about, such as the Sierra Club, and lends her voice to support assorted women's organizations, educating and taking action on pressing issues facing females worldwide. Here, she talks about playing the role of Sophia in "Flatliners," a remake of the 1990 horror classic co-starring Julia Roberts, Kevin Bacon, Kiefer Sutherland, Oliver Platt and Hope Davis.
What interested you in "Flatliners" and in playing Sophia?
Kiersey Clemons: The script was so fun! But I think the biggest thing was that I got to play a med student which is a very rare opportunity for a young woman of color. So, I was really excited about representing. Also, the original was made before I was born, and I liked the idea of reimagining the movie to bring it to an audience of my generation involving technology and science in a more modern way. And I felt lucky to be able to collaborate with Niels [director Niels Arden Oplev] and, obviously, with the amazing actors in the movie. All of that made the project really enticing.