Lowell elections deny minorities a voice in local legislatures
Under peculiar election system, city council, school committee are all-white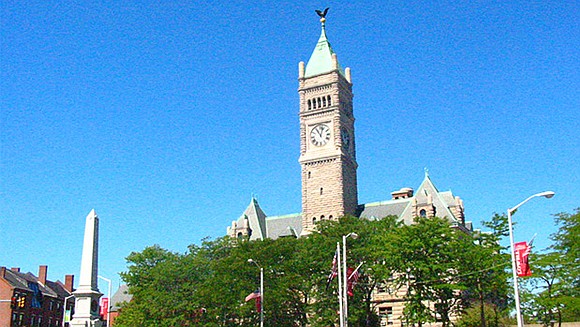 A group of Asian-American and Latino residents in Lowell are taking aim at a local political system that they say has silenced their and other minorities' voices. For years, the school committee and city council have been almost entirely white — a representation disproportionate with the 49 percent share of people of color in the city's population. They say that as a result, minorities are often left out of decision-making conversations in city development, lose out on investments in community assets and have needs, such as translation services and immigrant protection legislation, that go unmet.
According to the group of minority residents, who are suing for change in a federal lawsuit, the whiteness of the government entities is a result of Lowell's unusual election system.
Unlike other cities of its size, Lowell's councilors and committee members are all "at-large" — that is, selected through a citywide election as opposed to residents of any particular district. As such, non-Latino whites, who comprise the largest sector of the voting age population by race and tend to vote as one bloc, can beat out candidates favored by minority voters, according to the plaintiffs' complaint.
Votes without impact
From 2007 to 2015, no person of color has served on the six-person school committee and only twice has a person of color held one of the nine city council seats, say attorneys from the Lawyers' Committee for Civil Rights and Economic Justice and Ropes & Gray LLC, who are representing the plaintiffs. During those years, Lowell was only 51 percent white by population, but in 2015 had a 97 percent white council and school committee.
In 2013, two Cambodian-American city council candidates were favored by minority communities: Vesna Nuon and Vandoeun Van Pech ranked as the first and second choice among Latino and Asian voters. But they did not have similar traction among white voters and in the citywide election received the last and second-to-last place out of all candidates. An entirely white council was elected.
All at-large system
Plaintiffs request that the city council and school committee include at least one member elected from a district in which the voting age population and total population is majority Asian-American and Latino. Most municipalities, including Boston, include a number of district-based seats along with any at-large positions on their city council. Boston's school committee no longer is an elected body.
The Lowell city solicitor did not respond to request for comment by Banner press deadlines. However, CommonWealth Magazine states that previously, officials have said avoidance of districts allows the city to avoid the distraction of narrow concerns and better support economic development.
No seat, no attention
Lack of representation of a non-white perspective in government has led to lack of resources and opportunities in minority communities, says plaintiff Chanmony Huot, who spoke to the Banner. Huot is a technical account manager, lifelong resident of Lowell and a member of the city's large Cambodian-American population.
"If you take a drive through 'Cambodia town' you can see that it's a series of small Cambodian businesses, and you can see there's been a lack of funds sent there," Huot said. "When you look around some other neighborhoods, you see that they've gotten resources sent to them. It looks like they're well-off compared to Cambodia town."