Boston University professor Travis Bristol studies hiring, retention of teachers of color
Yawu Miller | 5/17/2017, 10:50 a.m.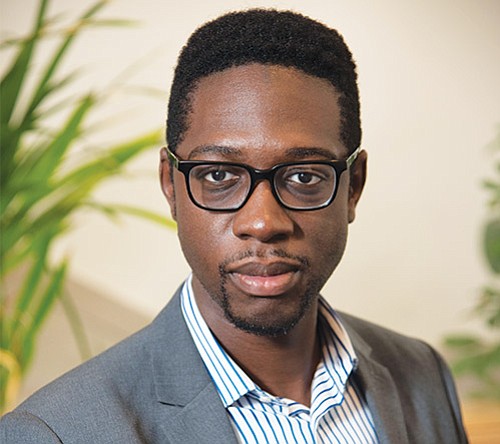 Travis Bristol is an assistant professor in English education at the Boston University School of Education who researches district- and school-based practices that support teachers of color; national, state and local education policies that enable and constrain the workplace experiences and retention for teachers of color; the intersection of race and gender in schools.
Bristol's study on black male teachers has been highlighted in NPR, the Washington Post, Education Week, NBC News, and Fox News. Here he speaks with the Banner about the paucity of people of color entering and remaining in the teaching profession and strategies districts and schools use to attract and retain them.
Why are school districts around the country struggling to build or maintain diverse teaching staff?
Travis Bristol: It's a multi-pronged reason. The first part, is the supply issue. Students of color are not persisting through or graduating high school like their white peers. Because they don't graduate, they can't become teachers. Their schools are under-resourced. Their teachers don't have the resources or the training to get them through. That's one issue. The second is that when people of color have graduate degrees, the system has not done a good enough job to make teaching attractive. There isn't a robust "become-a-teacher" campaign like there is with the army. There's no call to arms. There's a messaging problem that we need to fix.
In some places nationally, teachers aren't compensated as they should be. They shouldn't have to live paycheck to paycheck. There's also another issue where educators are predominantly white. The people who are making decisions around admitting educators of color may well be biased in what they see as the teachers they want to hire.
It is also true that in some programs where you have to take teacher licensure exams, those tests have historically have been biased and only came about after desegregation, when black teachers tried to work in white schools. There are multiple reasons at each stage of the pipeline.
In Boston, we see teachers of color over-represented in some of the most challenging schools, schools with high concentrations of special education and English language learner students. Many of those schools are ranked low in the district. What affect might that have on retention of teachers of color?
TB: It's true in Boston and it's also true nationally that teachers of color are concentrated in the most challenging schools. When I did my study in 2013 on black male teachers in Boston, I found that same pattern, that black men were in the most challenging schools.
There's this idea that just having teachers of color working with students of color will improve learning. That's not necessarily the case, because teachers of color want the same thing as white teachers. They want to have the resources and time to plan and the flexibility to innovate.
Have there been any studies on that?
TB: I did see a recent study on bias in teacher hiring. And we also know that racial bias happens everywhere. We know that a white man with a criminal record has a higher chance of getting hired than a black man with a college education. Racial bias is in this country's DNA. That will continue to manifest itself.