Report details racially disparate suspension rates in Massachusetts
Lost instructional time is achievement barrier; charters, alternative schools top suspenders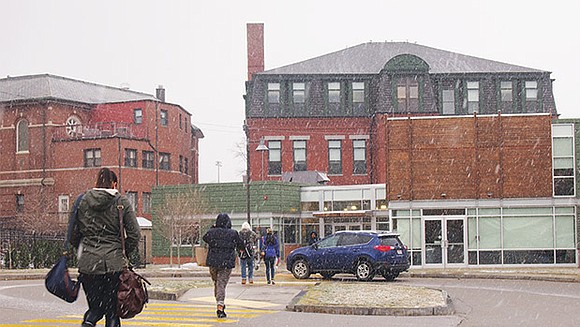 A new report released from the UCLA's Center for Civil Rights Remedies puts numbers to the racially-disparate application of out of school suspensions in Massachusetts. Among revelations: In the state, black students lost nearly three times as many days of instruction due to suspension for minor misbehaviors as their white counterparts.
Report co-author Dan Losen, as well as previous research by CCRR scholar Russel Rumberger, tie high suspension rates to lower graduation rates and academic outcomes, suggesting resolving disparate suspension rates could be a significant way to redress achievement gaps.
"Missed instruction time can have a devastating impact on students' academic achievement, and suspensions are known to be closely related to graduation rates and involvement with juvenile justice," states the report. "Missing three or more days of school in the fourth grade in the month before assessments predicts a reduction in reading achievement by one full grade level on the National Assessment of Educational Progress."
Lower academic achievement in turn can mean reduced wages later in life, at times creating a greater demand for public assistance and in some cases greater likelihood of involvement in crime, states the report. Such related expenses, as well as the lower taxes garnered from lower-wage workers, reduces the state's potential revenue, presenting an economic argument for education discipline reform, the report states.
While the report acknowledges that many factors external to school can produce absenteeism, schools should take full control over the factors they do control, including not actively sending students away, the report states.
Racial and ableist disparities
In Massachusetts, blacks students and students with disabilities lost more days of instruction time than white students, and more days due to suspension for minor offenses.
During school year 2015 to 2016, on average there were 13 days of instruction time lost by white students per 100 white students. Black students and students with disabilities lost even more class time. For every 100 black pupils, there were 34 days of class time lost by black students. Similarly, students with disabilities lost 34 days for every 100 students.
The impact of discipline policy is evident, however. On average, for every 100 white students, 6 days were lost by white students due to suspensions for noncriminal, nonviolent, nondrug offenses. Meanwhile, for every 100 students with disabilities 19 days were lost for minor offenses, and for every 100 black students, 21 days were lost.
Concentrated suspensions
Statewide, schools varied widely in their discipline policies. While at nearly 69 percent of schools in Massachusetts had fewer than 10 days of instruction lost per 100 students during school year 2015-2016, at 0.6 percent of schools (11 schools) per every 100 students there were 200 to 515 days missed, according to the report.
At 1.5 percent of schools (27 schools), for every 100 students there were 100 to 199 days lost, and at 19.4 percent, or 360 schools, for every 100 students there were 17 to 99 days lost.
Top suspenders
The highest suspension rates were found at charter schools and alternative schools, Losen said.