Female entrepreneurs find woman-to-woman support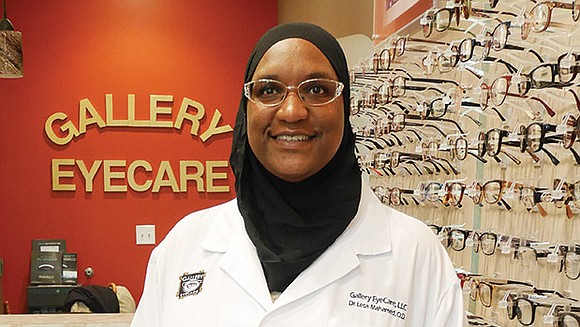 March is Women's History Month, as fitting a time as any to consider the existence, impact and unique needs of women business owners.
In Boston, 18,709 woman-owned businesses employ 26,209 people, account for more than $4 billion in sales and provide more than $208 million in tax revenue, according to Women Entrepreneurs Boston (WE BOS). Yet by many accounts, women face greater challenges in raising capital and attracting investment for their businesses and in finding mentors and supportive networks.
A program of the city of Boston's Office of Small Business and Office of Women's Advancement, WE BOS was launched in 2015 to help convene and support women entrepreneurs.
"Women are the majority in our city, and they are drivers of economy," says Megan Costello, executive director of the Office of Women's Advancement, "but they face barriers in access to funding and investment."
Costello's office is honoring Women's History Month with a social media campaign highlighting women heroes. Ongoing services offered by the city for women in business include salary negotiation and other workshops and support of policy research on topics such as the gender wage gap.
Costello says she has heard from women entrepreneurs who went to make their pitch and were asked about whether they were planning to start a family, or other questions men are not typically asked.
"So, unconscious bias exists. Investors may not realize some of the biases they have," she says.
Blazing a trail
When Jeanne Dasaro, founder of Wonder Women of Boston, started her first business, a media startup focused on economic and social justice, she felt skepticism as she sought the necessary legal, web development and design services.
"Often when I would talk about the idea or the concept or launching the business, men and women perceived me differently," Dasaro says. "Men seemed to think it was more of a hobby or side business."
Now, Dasaro works to convene women-focused workshops and events, including small "sip and share" gatherings in Boston area neighborhoods, a "strength and courage" speaker series and large networking events at which some 150 people, primarily women, mingle and make connections.
About 30 percent of Wonder Women's 3,600 members are small business owners, Dasaro says. She is pleased that Boston has developed a strong climate of support for new businesses.
"Ten years ago, Boston was a very different ecosystem," she says. "Now there's a lot more happening — incubators, co-working spaces, groups focused on women, technology. Almost any night of the week, you have different events or workshops to choose from about starting a business or networking with other business owners. That's been very cool to see."
Business breakfast