Arturo Sandoval, Joss Stone, Anderson Paak to perform at the Montréal International Jazz Festival
Colette Greenstein | 6/29/2017, 6 a.m.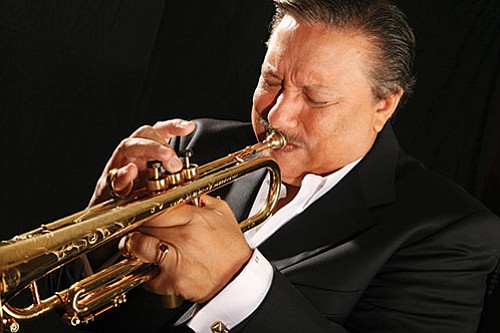 "I always say music is the balm for the soul. Music has the capability to heal the soul, to help people feel better and to help people to enjoy life all the way through," says legendary Cuban jazz trumpeter Arturo Sandoval in a recent interview with the Banner.
Sandoval, who spoke by phone from Los Angeles, is set to perform at the 38th edition of The Festival International de Jazz de Montréal on Wednesday, July 5 after a 14-year absence. With a career spanning more than 50 years, the onetime protégé of Dizzy Gillespie is excited to be returning to the festival.
"It's a big honor and a big pleasure because I love Montreal as a city very much, and also the people are very enthusiastic and very receptive to the music. It's one of the biggest jazz festivals in the world," said Sandoval.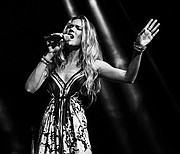 On the Web
The 38th Annual Montréal International Jazz Festival takes place June 28 to July 8, 2017. For a full schedule and line-up of performers, visit www.montrealjazzf...
The Montréal International Jazz Festival, which is presented by TD in collaboration with Rio Tinto, takes place in the heart of downtown Montréal over 11 days and nights, and features over 500 concerts (with more than two-thirds of them free), 10 concert venues, nine outdoor stages, and more than two million attendees. The festival begins on June 28 with a free special concert event celebrating the city's 375th anniversary.
Ranked as the world's largest jazz festival by Guinness World Records in 2004, the Montréal International Jazz Festival is well-known for attracting jazz aficionados, music lovers and fans from all over the world. It's what makes the festival so special and so unique. The festival offers the opportunity for people from all cultures, backgrounds and ethnicities to come together against the backdrop of the beautiful and historical city to celebrate music and all of its genres.
British soul singer and songwriter Joss Stone, who's slated to perform on a double bill with Melissa Etheridge on July 5, is of a similar mindset. Stone, who first catapulted to fame with her debut album The Soul Sessions in 2003, has been crisscrossing the globe on her Total World Tour for the last three years. The goal of the tour is to play a concert in every country around the world, and to also collaborate musically with local artists and musicians in each of those countries.
Stone, who's collaborated with a "who's who" in the music industry over the course of her career, says that at this time in her life she's "more interested in playing with people that I've never heard of" as well as "working with different rhythms."
"There are so many good people on this planet," Stone said. "Way more than bad. Way more. So, I feel it's important to kind of mention that and encourage people to help others and see the beauty."
Thus far, the singer has performed in more than 100 countries, and has performed with musicians and artists from many of those countries including: Deo Munyakazi (Rwanda), The Jelliba's (Sierra Leone), Izzi (Malaysia), Natalia Lafourcade (Mexico City), Hermigevill (Iceland) and Joss & Gisela João (Portugal).