Cullen Carter, MD, gives insight into the Weight Loss Surgery Program at Boston Medical Center
7/13/2017, midnight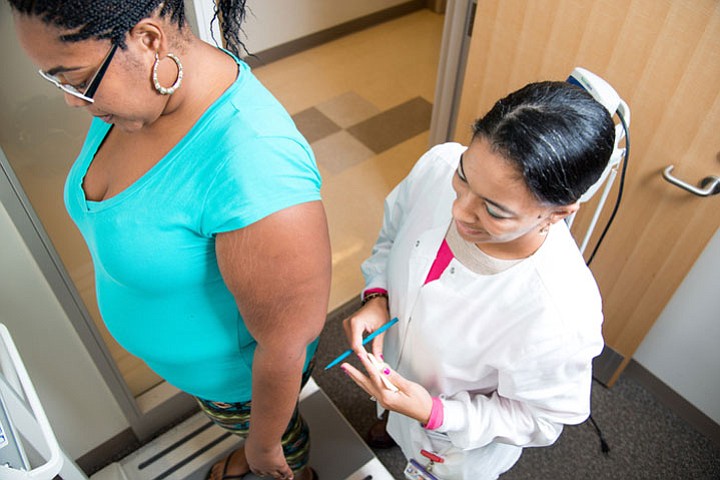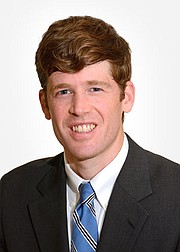 Donald Hess, MD, Luise Pernar, MD, Cullen Carter, MD, and Brian Carmine, MD, perform over 600 weight loss surgeries per year to qualifying patients. The Weight Loss Surgery (Bariatric Surgery) Program at Boston Medical Center has been providing weight loss related services for 20+ years. As part of the surgical team, Dr. Carter gives insight into the program, and what patients considering weight loss surgery can expect.
What drew you to being a surgeon, and to bariatric surgery in particular?
I went into medical school unsure about what kind of doctor I wanted to be, but I've always liked doing things with my hands. I worked for my family's landscape contracting business growing up, and then spent two summers at the end of high school working for a contractor building houses. I loved the satisfaction of doing something with my hands and seeing the result of my work. Surgery, for me, was in some ways similar to that kind of satisfaction: where you can take a problem and, ideally, solve it in a permanent way.
What is rewarding about practicing bariatrics?
Bariatric surgery is such a powerful tool in overall weight loss therapy but, it's really just one piece of a big puzzle. It gives the patient a huge jump-start in improving their health. Obesity is a life-long disease; people can go on several diets and work incredibly hard to lose weight, and may or may not be successful - even if they try very hard and are very diligent. It's a more complex problem than our society realizes. Surgery helps patients lose a large portion of their excess weight and keep that weight off long term, especially if they continue to follow up with our team long-term. It's nice to be part of a program that provides a service that is very effective, and gives people a real chance to improve their health before developing complications such as diabetes, high blood pressure, or high cholesterol.

Are there specific qualifications for becoming a candidate for surgery?
The patients that benefit most and qualify for surgery are those who have a BMI (a ratio of your weight compared to your height) over 40. Patients who have a BMI over 35, but also have health problems associated with their obesity, such as diabetes, high blood pressure, or obstructive sleep apnea, also qualify for surgery. It's very important that patients have tried other means to lose weight, because there are other methods that can be effective. It's a good sign when somebody has really tried hard (to lose weight), because that implies that they will really work hard after surgery to commit to the whole program.
Who do you partner with at BMC to treat a patient throughout their journey?
We have a team that we work with every day in the bariatric surgery clinic. Our dieticians are a crucial part of the team. We also work with medical weight loss specialists with training in both endocrinology as well as medical means of weight loss (whether through specific diets, medications, or other means), who work closely with our patients. Behavioral health is a crucial component as well, because there are a lot of lifestyle and emotional changes that occur with weight-loss surgery. Everybody is required to attend at least two support groups during the process, so that they can talk to others who have actually gone through it. It's also very important that patients continue to attend support groups after surgery to stay motivated and on the right track.