Good health on a budget
Tips on how to stretch that dollar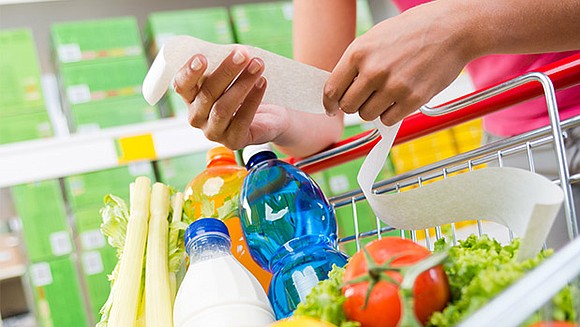 There is a misperception that healthy eating — especially in this state — is expensive. That's understandable. Massachusetts is one of the most expensive states in which to live. Boston shares a similar distinction. In its Cost of Living Index, the Council for Community and Economic Research found that living expenses in Boston are exceeded by only New York City, San Francisco, Honolulu and Washington, D.C.
While the poverty rate of Massachusetts is roughly 12 percent, the city of Boston is almost double that at 22 percent, according to the Boston Planning and Development Agency, formerly called the Boston Redevelopment Authority. That rate varies by location and race. For instance, the poverty rate in Hispanics, Asians and African Americans is 35, 27 and 23 percent, respectively, while that of whites is 13 percent.
It's not surprising that a high cost of living has a direct effect on one's purchasing power. Those living below the poverty level in Boston therefore have a greater challenge getting the most for every dollar.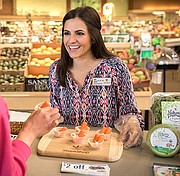 High on the list of expenses is food. It's right up there with housing, transportation and health care, and even exceeds medical expenses in several households, according to the Bureau of Labor Statistics Consumer Expenditures: 2015.
How then does an individual, let alone a family of four or more, stretch its food dollar to make ends meet? It's not easy, but, with a little know-how and perseverance, it can be done. You just have to know the ins and outs.
Julie Hersey pulls double duty. She is a registered dietitian as well as the nutritionist for Stop & Shop New England. That unique combination gives her an inside track on not only healthy eating but also tips on saving a few cents when grocery shopping.
What is healthy eating?
This is tricky. There is no specific plan that all must follow. Food requirements vary by gender, age, physical activity and medical condition. For instance, a very active 15-year-old male teen might require 3,200 calories a day, while a sedentary 50-year-old woman needs only 1,800 calories a day.
What makes up those calories is the issue. Choose My Plate, a website of the U.S. Department of Agriculture describes a healthy eating plan of fruits, veggies, proteins, grains and dairy. Researchers at the Harvard T. H. Chan School of Public Health have designed their own Healthy Eating Plate and substituted water for dairy. Their contention is that calcium is essential to one's diet but is also attainable through foods other than dairy.
Fruits and veggies
Produce is probably the easiest taste to accommodate because of the variety. If you don't like bananas, perhaps those peaches will do. You may never allow a Brussels sprout near your palate, but welcome the taste of collard greens. Invariably, there is something in these two categories that will strike your fancy.
Produce does not have to be fresh to be nutritious and tasty, Hersey said. "Most important is that all forms can count, whether fresh, frozen or canned," she explained. If you do prefer fresh, however, buy in season when the prices are lower. That strawberry that looks so tempting now is out of season for the Northeast. That means it travelled far to get here, losing nutrition along the way. It also means that it is substantially more expensive.