Felix Arroyo fights removal from Massachusetts Probate Court
Court administrator gave no specific charges of wrongdoing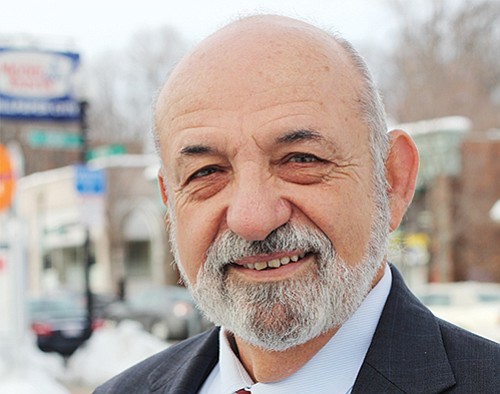 Questions swirled recently when Suffolk Conty Register of Probate Felix D. Arroyo was suspended from his position for reasons not released to the public, nor, it seems, to Arroyo himself. There have been no specific allegations of wrongdoing.
Early this month, the Massachusetts Trial Court, which comprises seven departments including Arroyo's, put Arroyo on paid administrative leave and ordered an independent investigation of the registry conducted by Anthony Nesi, a retired probate and family court judge. The department — which handles probate and family-related matters such as wills, adoptions, divorce, name changes and paternity cases — had a troubled history when Arroyo entered office in 2014. The previous registrar, Patricia Campatelli, was accused of shirking responsibilities and assaulting a subordinate. In an earlier investigation of Campatelli, employees said she worked only 15 hours a week.
Arroyo's lawyer and a spokesperson for his office said Arroyo inherited a troubled department and that court officials hamstrung his attempts to improve effectiveness and efficiency and diversify staffing. Arroyo's lawyer, Walter B. Prince, of the law firm Prince Lobel, said court administrators blocked Arroyo from hiring his own management team — something he should have been able to do under state law — and from filling some vacancies, including in positions that would address the backlog of cases.
"Felix inherited an office with a history of cronyism," Prince said in a statement to the Banner. "He ended this practice by filling vacancies with a qualified, diverse staff that added second language capabilities. His efforts were met with resistance and intentional sabotage by those who benefited from the practices of the past. The fact that this information is coming to light further justifies Felix's demand for a transparent investigation that is completely open to the public."
Prince told the Globe that he does not believe there are substantive charges against his client and that those who benefitted from the status quo opposed Arroyo's efforts to hire people with language skills beyond English and to hire diverse candidates.
Arroyo, who served as the city's director of personnel under the administration of Mayor Ray Flynn and was the first Latino elected to the Boston City Council, has demanded that the Trial Court make public any allegations of wrongdoing.
Two employees in the Trial Court, speaking to the Banner on the condition of anonymity, backed up Prince's claim of sabotage. While the proportion of people of color on the Probate Court's 33-person staff doubled from 22 percent to 44 percent during Arroyo's three years in office, the long-term white staff members engaged in behavior the sources said undermined the efficacy of the office, including hiding or disposing of checks and paperwork.
"People in the office aren't doing their jobs," one employee said.
"It's a very hostile environment among long-term employees with 15 to 20 years in the office," the other employee said.
In addition to his request for specific allegations against Arroyo, Prince also requested office audits and information on the office's workforce, including the demographics, job titles and salaries for staff over the last 20 years.