The multitalented Matthew Washington Bullock
Athlete, attorney, coach and teacher first black chairman of Massachusetts Board of Pardons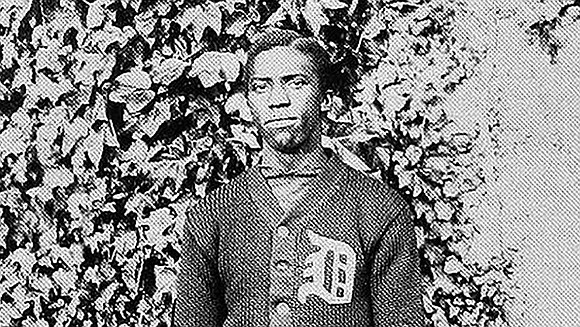 A star athlete in both high school and college, Harvard-trained attorney Matthew Washington Bullock coached high school and college football, taught at Morehouse College, served as special assistant attorney general for Massachusetts, and became the first black chairman of the Massachusetts Board of Parole and Advisory Board of Pardons.
He was born Sept. 11, 1881, in Dabney, North Carolina. His parents, Amanda and Jesse Bullock, formerly enslaved, poor and illiterate, brought him and his siblings to Boston when he was 8 years old. He recalled, "I entered the first grade of an elementary school on Phillips Street in the spring of 1890." His family found a home in the West End, first at 14 Gilson Court, then at 29 Anderson Street. There his father earned a living peddling coal and wood.
By 1895, the Bullock family had moved to 14 Winter Street in Everett, where young Matthew attended the Center Grammar School. He went on to attend Everett High School, where he was elected captain of the varsity football and varsity baseball teams in his senior year.
After graduating from Everett High in 1900, Bullock spent the summer employed at the Oxford, a hotel in Fryeburg, Maine. Then, with just a suitcase and $50, he enrolled at Dartmouth College in the fall. Not only was he an exemplary student, but he excelled in sports, playing the right end position on the varsity football team and competing in the high jump and the long jump as a track team member.
Being the only black player on Dartmouth's varsity football team in 1903 was at times humiliating. When he traveled to New Jersey to play the Princeton Tigers on Oct. 24, 1903, the Princeton Inn, where his team stayed, refused him accommodations because of his color. On top of that, a Princeton player, who was quoted as saying, "We'll teach you not to bring niggers down to play against us," intentionally dislocated Bullock's shoulder in the game. But he persevered.
Well-rounded
In addition to his athletic prowess, Bullock had a love for music. While at Dartmouth, he sang bass in the college glee club and baritone in the chapel choir, and he served on the music committee of the YMCA, headquartered at Bartlett Hall. He was an associate editor of The Aegis, the yearly publication of Dartmouth's junior class, and a member of Palaeopitus — a senior society whose members were selected on the basis of their demonstrated dedication to the college.
Bullock acquired a bachelor's degree from Dartmouth in 1904 and attended Harvard Law School, graduating with a bachelor of laws degree in 1907. He worked his way through law school by coaching football at Massachusetts Agricultural College (MAC) and Malden High School. Near the end of the 1904 season, William Anson Munson, captain of MAC's all-white varsity football team, lauded him, noting, "Mr. Matthew Bullock . . . took charge of the team, and with the hardest schedule which we have ever played has developed one of the best teams the college has ever put on the gridiron." Munson concluded, "Too much praise cannot be given to Coach Bullock for the work he has done this season. To his conscientious labors and knowledge of the game much of our success is due."