Katt's back!
Katt Williams stars in 'Father Figures'
12/29/2017, 6 a.m.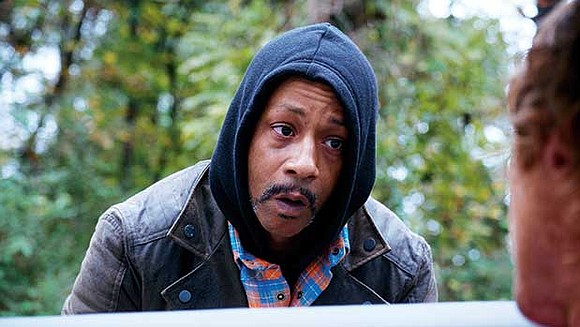 Legendary stand-up comedian, actor and rapper Katt Williams has enjoyed an impressive career seeded with thousands of stage shows in sold-out arenas, a laundry list of starring roles on the small screen and memorable performances in major box office hits. The film "Father Figures" marks the eagerly-anticipated rebirth of this beloved and beleaguered comedian with seemingly more than nine lives.
Williams guarantees his stand-up show audiences an experience that will stimulate further conversation after his curtain closes. Look for articulate, quick-witted dialogue featuring names like Trump and Cosby that is rooted in evergreen conversations about politics, race relations and police brutality — all a mirror reflection of the American cultural landscape.
Born on Sept. 2, 1971 in Cincinnati, Ohio, Williams grew up in Dayton. Strong-willed and self-motivated even as a young man, he became emancipated at 13 and relocated on his own to Florida, where he worked as a door-to-door salesman.
Not long thereafter, he took his first shot at first stand-up, thrilling a crowd with a five-minute improv routine, much to his surprise. That's when Williams, having searched his entire adolescence for a sense of purpose, found fulfillment in making people smile.
Encouraged by his early success, Williams committed himself to fine-tuning his God-given talent — a unique comedic delivery audiences had not yet witnessed — by performing his routines in clubs all over the country. By 1999, he had become established in the pantheon of great African-American comics that also includes Eddie Murphy, Martin Lawrence, Dave Chapelle and Chris Rock.
After cultivating a loyal fan base, he made a smooth transition to TV and film, making a scene-stealing big-screen debut playing "Money Mike" in "Friday After Next." Here, the comeback kid talks about acting opposite Ed Helms, Owen Wilson, Ving Rhames, Glenn Close, J.K. Simmons and Christopher Walken in the new ensemble comedy, "Father Figures."
What interested you in "Father Figures"?
Katt Williams: When I read the script, I instantly understood that it was somehow funny and yet also touching. It really felt like something substantial. The only question was whether it would be cast correctly. Then, when you hear it's going to be Owen Wilson, Ed Helms, Glenn Close, J.K. Simmons, Christopher Walken, Terry Bradshaw and Ving Rhames, it's like, "Wait a minute! This is exactly what I was hoping for!" So, I was "in," all through the process.
Once again, you've managed to have the most memorable scenes in a movie, even in a supporting role.
Thank you. I'm always trying to wring as much, comedically, out of a performance as I possibly can. This role was different because it called for the exercise of a different muscle. It wasn't just about, "More! More! More! More!" This film called for me to start with absolute constraint — to start at zero and gradually accelerate from there. I appreciate the acting lesson within it.
What would you say is the message of "Father Figures"?
It's twofold. On the most basic level, it's about not judging a book by its cover. That all close friends start out as strangers. That's the beauty of the situation we're in on this planet. We have the opportunity every day to meet someone we didn't know who might become an integral part of our life that really matters. The second message is that we all have holes in our souls, and that we'll be better people when we figure out how to fix those holes. So, it's also about people trying to be more complete. And that's a wonderful story to tell any time of year, but especially during the holiday season.