Parents mobilize over new BPS start times
Algorithm has elementary starts as early as 7:15 a.m.
Yawu Miller | 12/11/2017, 12:07 p.m.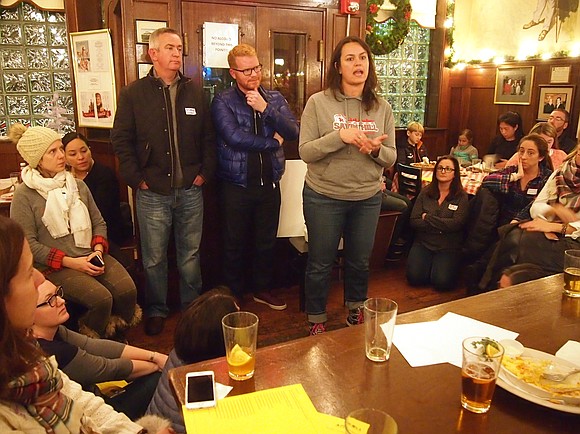 Last Wednesday, members of the Boston School Committee voted to approve the school department's ambitious plans to change start times with an eye toward later starts for the city's high schools.
When the list of new start times for next year was published on the Boston Public Schools website Thursday evening, with many elementary schools showing start times as early as 7:15 and release times as early as 1:15 p.m., the plan ignited a firestorm of parent anger that only grew in intensity over the weekend.
Sunday, parents gave voice to that outrage, with more than 150 people filling a function room at Doyle's Café in Jamaica Plain for a meeting on the start-time changes and collecting more than 5,500 signatures in an online petition to roll back the changes as of Monday afternoon.
"In seven years in office, I've never had as much communication from constituents as I've had in the last two days," said City Councilor Matt O'Malley, who estimates he's received more than 100 phone calls.
At the Sunday meeting, parents expressed outrage over the proposed changes that would upend their work schedules and force many children to wake before 6 a.m., and the process that led BPS to make the change. BPS officials held a series of community meetings about later high school start times in neighborhoods throughout the city before presenting a broad outline of proposed changes to the School Committee members last week.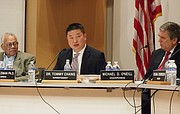 The framework for changes BPS Superintendent Tommy Chang proposed included maximizing the number of high schools with start times at 8:30 or later — based on a growing body of evidence that later start times are a better fit for teenagers' sleep cycles — and minimizing the number of elementary school students with end times at 4 p.m. or later that lead to children leaving school after dark in the winter months.
A pair of MIT researchers used an algorithm to generate different start time scenarios for the district's 126 elementary, middle and high schools, using the framework developed by BPS and factoring in the limited number of school buses delivering students to schools across the city. Neither parents nor School Committee members were given the opportunity to review the new times before they were posted.
"This process was done in a back room and had no parent or community vetting," said City Councilor Tito Jackson. "It was a add-on to a concept that most people agreed with — later start times for high schools. The changes to K-8 start times were not discussed."
The backlash began almost as soon as the department posted the changed times on its website. While most high schools will now start at 8 a.m. or later under the plan, many elementary schools are scheduled to start well before 8 a.m., while others start as late as 9:30, creating headaches for working parents who bring their children to school or to a bus stop.
O'Malley and other elected officials at the meeting Sunday said they began receiving calls and emails from parents immediately.