Buyers struggle with housing affordability
Sales prices beyond the reach of most residents
Karen Morales | 12/6/2017, 10:08 a.m.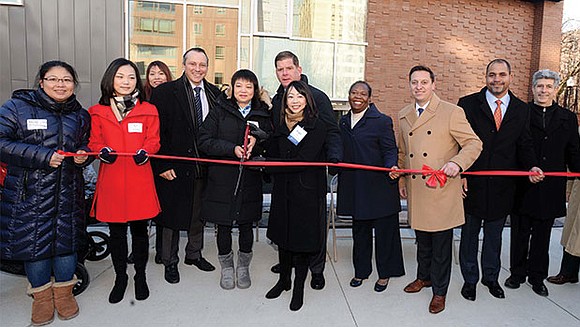 While the administration of Mayor Martin Walsh has reported 40 percent of all new housing stock as affordable to low- and middle-income residents, statistics on Boston income and real estate values point to a disconnect between what the city considers affordable and what federal officials consider to be a cost burden.
The federal Department of Housing and Urban Development definition of affordability, used by many cities across the country, including Boston, is "housing for which the occupant(s) is/are paying no more than 30 percent of his or her income for gross housing costs, including utilities."
In the Boston 2030 Housing Plan however, the city uses 35 percent of income as a measurement of housing cost burden for family households with children and 50 percent of a non-family household income as a housing cost burden. By these standards, Boston's housing costs and its adverse impact on residents may be more serious than previously reported.
According to data provided by the Massachusetts Association of Realtors and MLS Property Information Network, single-family median home prices for Boston city-wide jumped from $359,900 in 2011 to $530,000 in 2016. In Roxbury, median home prices for a single-family dwelling went from $230,000 in 2011 to $476,250 in 2016.
Barry Bluestone, Professor of Political Economy at Northeastern University's School of Public Policy and Urban Affairs, calculated what the cost for a homebuyer would be with an average credit score (680–699) and a 10 percent down payment for a $400,000 home. "[They] would need to spend $2,088 a month in principal, interest, and Boston property taxes, or about $25,000 a year for their home," he said in an email to the Banner.
"If this homebuyer were not to spend more than 30 percent of their gross income to cover this cost, they would need an annual income of $83,528," he added.
As of 2015, only 40 percent of families in Boston have this income or higher, thus the majority of Boston families could not afford a $400,000 home without paying more than 30 percent of their income, he said.
Real estate trends
The U.S. Census Bureau's 2016 American Community Survey shows the median family income for Boston is $71,103. According to a March 2016 city report titled "Boston's workforce," the median annual income for an individual in Boston was $35,273 in 2014.
Local real estate agent Terrance Moreau shared similar insights on the current market. He said, "If we examined the statistics on median-income across Boston's neighborhoods and compared this to the idea that renting or buying is becoming too expensive for majority of Bostonians — I must agree."
Looking at Roxbury in particular he said, "Renting and buying in Roxbury is becoming too expensive for those who have been living in the neighborhood for several generations," said Moreau. "However, when considering the overall scenario, buying is still more affordable than renting if — and this is a big if — the person has the ability to purchase."
Moreau said that for some new projects, developers try to price units at similar prices seen in neighborhoods like Jamaica Plain, Mission Hill, or the South End. But, "Roxbury is still not fetching as high a dollar per square-foot as we are seeing in other neighborhoods within a one-mile radius," he said.