Nicole Heaston debuts at BLO with a mid-century spin on Mozart
Celina Colby | 4/27/2017, 6 a.m.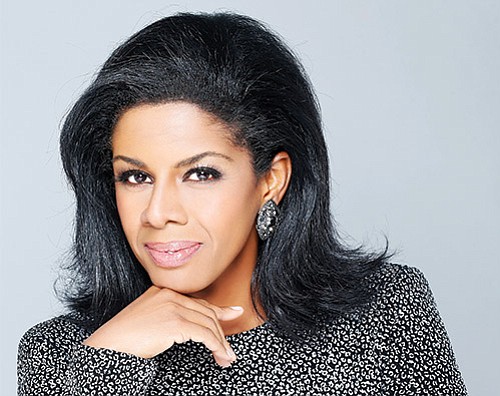 On Friday April 28, soprano Nicole Heaston makes her Boston Lyric Opera debut as the Countess Almaviva in "The Marriage of Figaro." Heaston brings an imposing resumé to the performance, with credits at the Metropolitan Opera, Carnegie Hall, the Houston Grand Opera and Deutsche Opera am Rhein in Dusseldorf, among many others.
Growing up in Chicago, Heaston endured piano lessons at the request of her concert pianist mother. She says she never had much of a talent for the ivory keys, but when she sang along with the music, her teacher noticed another skill. She began studying voice and her teenage win of a NAACP music competition launched her into classical music.
Even then, opera was never on her radar. "I didn't believe that African American people sang opera," she says. It took a voice teacher will a wall of photos depicting successful black opera singers to convince her otherwise. After earning her graduate degree from the University of Cincinnati College-Conservatory of Music, she was invited to join the Houston Opera Studio, an apprenticeship that laid the groundwork for the rest of her successful career.
Though she's seeing more people of color take the stage, it's a slow process. She says, "Working as an African American woman in opera can be a little lonely. There are many very talented black singers that I'd love to see on stage."
"The Marriage of Figaro," with music by Mozart and a libretto by Lorenzo Da Ponte, is a classic Shakespearean-style tale of comedic folly. In the original story, servants Figaro and Susanna are about to be married when Count Almaviva sees the romantic potential in the bride-to-be. Countess Almaviva and the servants put a plan in motion to trick the Count into making a fool of himself and, returning to his wife, chaos ensues.
The Boston Lyric Opera has kept the story intact but places it in 1950s Europe, à la "Sabrina" with Audrey Hepburn. The period choice is well in keeping with the comedy of errors style show. Heaston also points out the unexpected feminist bent of the opera. "It's a story of a man in power who takes advantage of the women around him and what they do about it," she says.
One of the strongest relationships in the production is that of Susanna and the Countess, who work together to deflect the Count's attentions from the young bride. Susanna has been recast in this version as the Countess's close friend rather than servant. It's refreshing to find a story, especially one from 1786, that pairs the two victimized women together rather than wedging jealousy in between them.