Parents call for release of data on equity in BPS assignment policy
Yawu Miller | 4/12/2017, 12:52 p.m.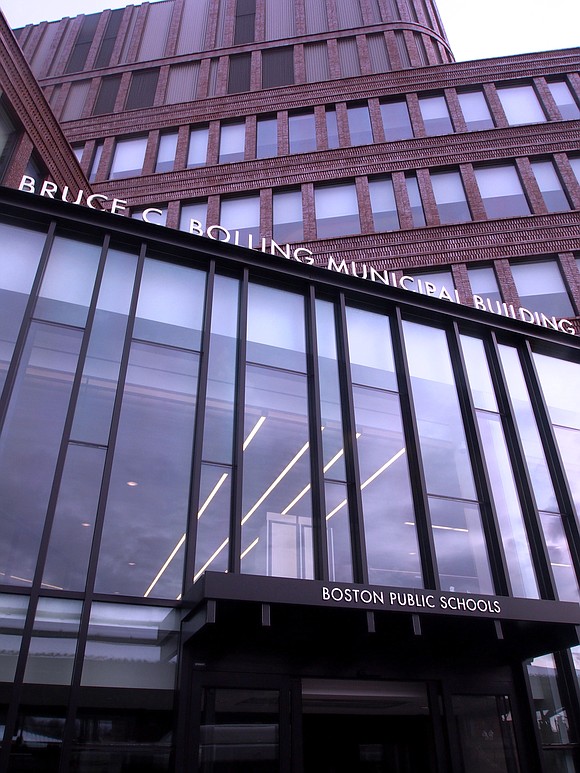 When the current home-based student assignment policy was instituted in 2013, Boston Public Schools officials promised to make public an annual assessment of how the policy would affect equity in the system. While officials in the administration of then-Mayor Thomas Menino assured parent activists the new system would ensure that every student has access to high-performing schools, many feared the change from the previous geographic-zoned assignment system would limit parental choice for the black and Latino students who make up the majority of those in BPS schools.
At the time, say members of the group Quality Education for Every Student, Boston School Committee members agreed to review and assess assignment plan data. But four years later, BPS has released little data and conducted no comprehensive analysis, members of the group say.
"I'm sure many of you remember the slogan, 'Quality schools, close to home,'" said QUEST member Kevin Murray during last week's School Committee meeting. "A data-based review was going to tell us if the home-based system was delivering on that slogan. Where's the data?"
School department officials did release some information in 2014 and 2016, but QUEST members and others at last week's School Committee meeting said it was incomplete. In the 2016 presentation, BPS officials showed that access to quality schools increased for the 25 percent of students who previously had the least access to Tier 1 or Tier 2 schools. But John Mudd, a former senior project director with Massachusetts Advocates for Children, noted that the same dataset demonstrated that access to quality schools had actually declined for the other three-quarters of the students in the system.
The 2014 numbers released by the school department showed that black students — at just 13.5 percent — were the least likely to be placed in Tier 1 Schools. Asians, at 46.9 percent, were the most likely, with whites, at 35.8 percent, the second-most-likely.
But the reports released to the School Committee did not include basic information used when the home-based student assignment system was developed by the external advisory committee, whose findings later were made public, said Meghan Wolf, a parent activist with QUEST.
"We recognize that some data has been presented via 'preliminary updates' in 2014 and 2016, but these are very, very limited in scope," Wolf testified. "There was no information on access to quality for students with special needs or English-language learners, for middle school students or by socio-economic status."
Under the home-based assignment system, parents enter their address. An algorithm developed for BPS then generates a list of schools within a one-mile radius of the student's home, with at least two Tier 1 or 2 schools included. If there are no top-tier schools within a mile of the student's home, the algorithm will pick schools farther away. Parents then rank their choices before BPS returns their assignment.
The home-based system applies to elementary and middle schools. At the high school level, the most sought-after schools are the city's exam schools, all three of which are in or near the Roxbury area.