Julian D. Rainey: War veteran, city attorney, Democratic campaign leader and staunch proponent of anti-discrimination legislation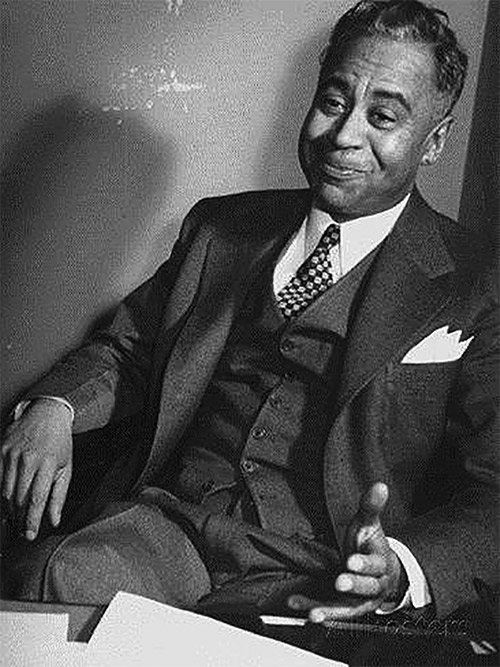 Julian David Rainey was at one time the highest paid black man in public service in all of New England. Born April 3, 1888, in Weldon, North Carolina, he was adopted by carpenter David Rainey and his wife, Anna, of Norfolk County, Virginia. He received his early instruction in the public schools of Portsmouth. Rainey also attended Norfolk Mission College — a school for black students, founded in 1883 by the General Assembly of the Presbyterian Church. He later spent two years at the College of the City of New York and, in 1915, enrolled at Harvard's graduate school as a special student.
That same year, as a Republican from Ward 18 Rainey made an unsuccessful bid to become state representative. At that time, he resided at 60 Windsor Street in Roxbury. After acquiring his bachelor of laws degree from Suffolk Law School in 1917, he enlisted as a private in the National Guard Reserve and served with the 367th U.S. Infantry in France during World War I. Rainey rose to the rank of first lieutenant. He was honorably discharged on May 20, 1919.
After joining the Massachusetts Bar on November 8, 1919, Rainey established a law practice at 54 Devonshire Street. In 1922, he married 19-year-old Dorothy Esther Akiman of Roxbury, and they moved into an apartment at 552 Massachusetts Avenue in the South End. One daughter, Patricia "Pat" Theresa Rainey, was born of their union on April 27, 1925. A stunning beauty, in the late 1940s she became a famous showgirl, jazz singer and actress, and was said to be romantically involved with King Farouk of Egypt and boxer Joe Louis.
Rainey joined the Suffolk Law School faculty for one year in 1924. That year, he also successfully represented African American physician Dr. Andrew Berkley Lattimore in a libel suit against the Boston American, a local newspaper that had defamed the doctor. Rainey and W. E. B. Du Bois were friends and corresponded with each other on occasion.
The attorney eventually left the Republican Party to become a Democrat and was named national director of the black division of Alfred E. Smith's 1928 presidential campaign committee. In 1930, Mayor James Michael Curley, a Democrat, appointed him assistant corporation counsel for the Law Department of the City of Boston, making him the highest paid black man in public service in all of New England. Rainey earned $5,000 a year defending the city against claims for property damage and personal injury. He held that position for four years.
Two years after appointing him, Curley explained why: "With half a dozen others Rainey induced 2,400 colored Republicans in Boston to vote Democratic ballots at the last election, so I thought he had earned a position of honor and importance in City Hall." Rainey, however, was not the first black person the mayor appointed assistant corporation counsel. In fact, during his first term as Boston's mayor, Curley selected the first African American for that post on December 24, 1917. His name was Lucius Sumner Hicks, an honors graduate of Boston Latin School, who had attended Harvard and acquired his law degree in 1908 from Boston University School of Law.