Land trusts versus the housing crisis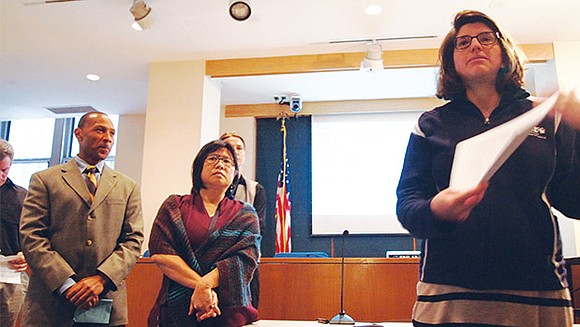 In the face of Boston's hot development market, city officials and community leaders are seeking ways to safeguard neighborhoods against gentrification. One idea with roots in the 1960s and 70s has returned to the forefront: community land trusts.
Recently the city's Housing Innovation Lab and the Greater Boston Community Land Trust Network convened a workshop that brought together city housing and development official and interested community members to discuss how to bolster this approach.
The advantage of land trusts, presenters at the gathering said, is that land remains in the hands of community members indefinitely and can be designate to match local needs such as affordable housing and urban farming. The idea is not a new one: the first American land trust emerged in Georgia in 1970, inspired in part by Israel's experience with cooperatives and land development. Currently, there are approximately 250 nonprofit CLTs nationwide.
Efforts to enact this approach in today's Boston face difficulties. While Boston has one established land trust, other fledgling or would-be trusts struggle to acquire land, funding and organizational capacity.
"We have a land trust but don't own any land. … This is huge challenge," Lydia Lowe, part-time coordinator of the Chinatown Community Land Trust said at the meeting.
Part of the workshop was given over to discussion of how the city can step in to help better support such ventures.

Community land trust architecture
Typically, community land trusts purchase land, while allowing residents to build limited equity by owning the buildings on top of it. The trusts use long-term ground leases — often lasting 99-years — with provisions restricting how the land can be used. Often these restrictions require that anyone who purchases the structures be low-income — thus preventing the housing from being flipped into condos or other forms of profiteering. Some land trusts also may designate the parcels for commercial use or urban farming.
The purchase prices on homes built on community land trusts tend to be low, with deeds limit the price at which the homes can be resold. This arrangement guarantees long-term affordability, but limits the equity owners can accrue.
Presenter John Davis of Burlington Associates, a national consulting cooperative that supports CLTs, said another virtue of such entities is that they have an ongoing incentive to keep the land and structures in good condition, unlike developers who walk away once the project is finished. CLTs remain involved as property stewards, ensuring that the homeowner does not damage it, and often craft leases to match local priorities. Generally, land trust board membership is equally balanced among multiple stakeholders including community members; public interest groups such as churches, nonprofits and government representatives; and leaseholders, which gives everyone equal standing and influence. Additionally, CLTs provide stable affordability to low-income residents during hot retail markets that otherwise drive prices out of reach, while helping to maintain building quality and upkeep during cold retail markets, Davis said.