George Foreman III
Putting into practice lessons learned in boxing and business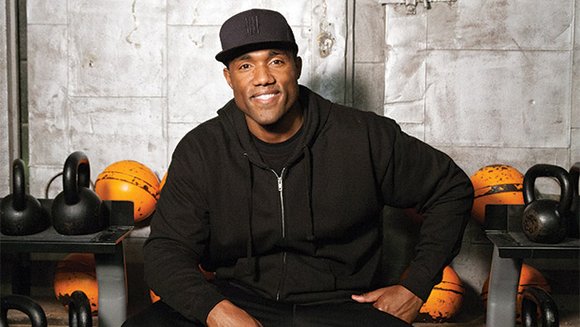 You might not be surprised to hear that the son of one of the most famous boxers to ever live has opened up a gym. It's a path you could expect from a guy whose father is world heavyweight champion George Foreman. But when you talk to George Foreman III about his Boston fitness club venture EveryBodyFights — and his life growing up with a boxing legend — you realize that perhaps the biggest legacy his dad gave him is entrepreneurial prowess.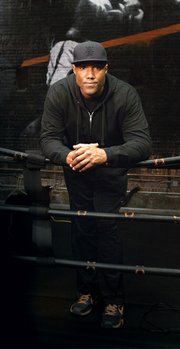 Yes, the 33-year-old Foreman III spent his childhood and teen years around boxing and training with his father while growing up in Humble, Texas. Yes, when his father opened the George Foreman Youth and Community Center in Houston, Foreman III spent most of his out-of-school time there. Yes, EveryBodyFights uses a training philosophy largely drawn from what the son learned from the father's professional boxing training routines. And, yes, he even got into professional boxing and had a successful four-year career, racking up a 16–0 record.
But he came to professional boxing on his own, later in life — his career spanned his late 20s — and began the path to boxing without even telling his dad, though the elder Foreman would later help him train. To hear Foreman tell it, what he remembers the most from his early days was involvement with boxing as a business — from supporting his dad's training routine and schedule, to helping run his gyms, to promoting the wildly successful George Foreman Grill.
"Boxing was always part of my lifestyle, but I never boxed myself at all," Foreman says. "With my dad there was no playing around, going over to friends' houses and all that. When you weren't in class you were contributing to the family business, and our business was whatever dad was doing. If he was training, that is what we were doing. If he was traveling to promote the grill, we would have to put on a suit and carry his bag and go with him and listen during interviews. That is how I grew up."
The young Foreman learned something about professional sports that many kids miss when they see only the fame and money and glamour — he learned it was a business above all else.
He carried this lesson forward into his later schooling, attending the Fay School and Governor Dummer Academy in Massachusetts, as well as high school in Texas, then Pepperdine University in California, where he studied business for two years before finishing up with a bachelor's degree from Rice University in Texas in 2005. His academics encompassed business administration, sports management and kinesiology.
Throughout his college years and after graduation he became increasingly involved in his father's business and eventually served as his business manager for eight years.
This period also included his foray into professional boxing from 2009 to 2012. The boxing training from his father would be the final lesson to serve him in creating the training programs behind EveryBodyFights, but Foreman also emerged with some strong thoughts on the kind of businessman he wanted to become.