BRA JP/Rox plan raises questions
Infrastructure seen lacking in planning area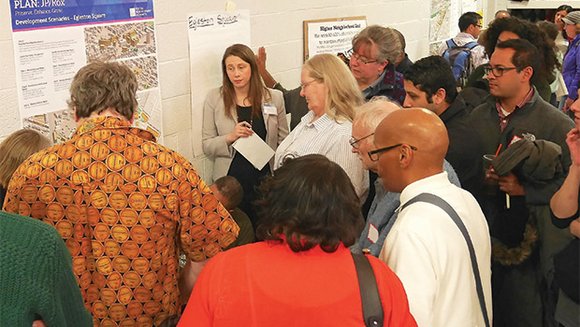 On Saturday morning, March 5, the Boston Redevelopment Authority hosted the fifth community workshops for a yearlong effort examining potential development and rezoning for a swath of Jamaica Plain and Roxbury that includes Jackson Square, Egleston Square, Stony Brook, Green Street and Forest Hills.
"Plan JP/Rox" kicked off last summer and is expected to wrap up with recommendations in May and rezoning decisions over the summer. It is one of several new planning and potential rezoning efforts under Mayor Martin Walsh and BRA Director Brian Golden. A similar process is underway for South Boston's Dorchester Avenue between the Broadway and Andrew MBTA stations. A Dudley Square visioning process is just beginning this spring, and a plan for the Glover's Corner section of Dorchester will start soon.
The focus on these areas comes as the city seeks to add the 53,000 new housing units Boston is projected to need by 2030 to accommodate growth. The JP/Rox and South Boston plan areas have significant portions of land currently zoned for industrial uses that might be rezoned to permit higher density mixed-use or residential development.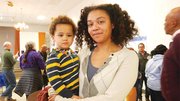 For years, as the JP area has emerged as a hot real estate market and the target of a surge of developer interest, local residents and elected officials have called for a comprehensive area plan. Without a plan that sets standards for such factors as allowed uses, affordability and building heights and setbacks, each developer may seek variances from zoning restrictions and then proceed through an individual community meeting and approval process that can feel to residents as if it's starting from scratch each time.
The BRA process has involved an unprecedented degree of community participation and inter-agency cooperation, by many accounts, yet has left some JP/Rox community members, including those on the appointed advisory group for the plan, feeling nervous and not fully heard or empowered. Worries abound, from loss of JP's neighborhood character, to lack of affordability and displacement of existing residents, to a feeling of the processed being rushed or not fully thought out.
Egleston Square resident Deborah Grace, 66, attending her first JP/Rox meeting, said she came in with a number of concerns, chief among them how to maintain the neighborhood's ethnic mix and not displace people.
"I want it to look like it looks now," she said, "in terms of bodegas and community relationships."
Dan Thomas, an architect and advisory group member, echoing thoughts expressed by several others, said he is concerned about infrastructure to support added population in JP.
"What's going to happen with mass transit, with traffic and utilities and parking?" he said. "It's putting the cart before the horse. It's my experience that developers are short sighted, and planners are supposed to take the longer view — and we're not in that mode."
Density
Thomas and other community group members have added up the numbers. With 2500-plus existing households in the plan area, plus a projected 3,100 to 3,700 new units, plus 800 to 1,000 units already in the development pipeline (but not noted in the BRA's JP/Rox materials), they see a jump from 2,500 units to more than 7,000 — a 180 percent increase.