Josephine St. Pierre Ruffin: A pioneer in the black women's club movement
Part 2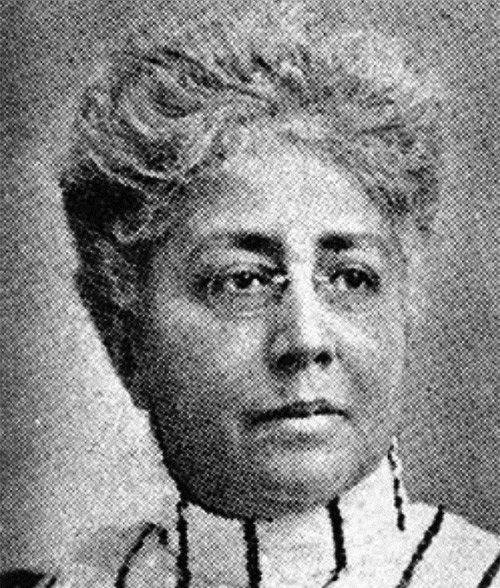 This is Part 2, continuing on the February 4 article about Josephine St. Pierre Ruffin
The second day of the National Conference of Colored Women of America opened at 10:45 a.m. on July 30, 1895 with Josephine Ruffin chairing. A secret session opened to women only was held, at which the letter of John W. Jacks to Florence Balgarnie was discussed. After debating in closed session for three hours, the convention adopted resolutions denouncing Jacks "as a traducer of female character, a man wholly without a sense of chivalry and honor, bound by the iron hand of prejudice, sectionalism and race hatred, entirely unreliable and unworthy of the prominence he seeks."
In the afternoon session, Margaret Murray Washington, wife of black leader Booker T. Washington and president of the Tuskegee Woman's Club, read an influential paper on "Individual Work for Moral Elevation." She divided black women into two classes: a class who "had the opportunity to improve and develop mentally, physically, morally, spiritually and financially," and another who had been denied that opportunity due to enslavement. Washington said that the latter class, overwhelming in its numbers and mighty in its strength, could be lifted up, inspired, taught and sustained. She asked rhetorically, "Is there no bond between these two classes of the same race?" She insisted that a bond was essential, since the race did not make progress when individuals among it climbed the ladder in almost all of the avenues of life. It was the "lifting as we climb," she said, which meant growth to the race.

On the third day of the conference, energy and enthusiasm abounded because a national organization was sought. Indeed, the consensus among the delegates was there should be a permanent national organization, but they could not agree on how to form one. Some suggested that the convention be merged into the National League of Colored Women, which gained its national character because it had representative organizations in a handful of states. Others recommended that the call of the Woman's Era Club for a national conference of black women be the foundation upon which to form a national organization. These two positions were hotly debated until it became apparent that another day would be required before the matter could be settled.
An added session of the conference commenced on August 1 at 10 a.m. at the Charles Street AME Church. Florida Ruffin Ridley presented resolutions calling for the immediate formation of a national organization as the outgrowth of the convention and looking to a union on equal terms with the already existing National League of Colored Women. She argued, "We need the National League, and the National League needs us. I believe that we should form a distinct organization, elect our officers and confer with the National League. I believe that this body should have some distinct expression."
Helen A. Cook countered, "It is not my purpose to become an advocate for the National League. I only want to impress upon your minds that our place is fixed by our organization. Now is a grand opportunity to complete a national organization." Cook hoped that if they formed a separate organization, both would eventually merge into one.