A step closer to ovarian cancer screening
More studies are necessary - Special advertorial health section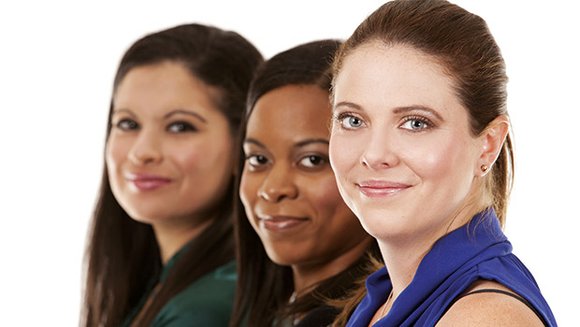 Ovarian cancer has been in the spotlight recently. That's a good thing.
Although it accounts for only 3 percent of all new cases of cancers in women, ovarian cancer is the fifth leading cause of cancer-related deaths among women. It is the second most common cancer of the reproductive system, but the most deadly, killing more women than all other gynecological cancers combined.
The incidence of ovarian cancer is on the decline, but, according to the American Cancer Society, more than 22,000 new cases and 14,200 deaths are estimated for 2016. The incidence and death rate are highest in white women, but black women die at a higher rate than all minorities except for Native Americans.
A strong family history of breast or ovarian cancer is a significant risk factor of the disease. Women who have had breast cancer or who have tested positive for inherited mutations in certain genes, such as BRCA1 or BRCA2, are at increased risk. It is more common in older women. The median age at diagnosis is 63 and median age at death is 70, noted the National Cancer Institute.
When cases are caught and treated very early — which occurs less than 15 percent of the time — the five-year survival rate exceeds 92 percent. It drops to 27 percent if the cancer spreads to other parts of the body, according to statistics from the Institute.
The problem is detecting the symptoms and making the right diagnosis. All too often, women are incorrectly diagnosed as having urinary or digestive problems and treated for those sorts of ailments.
A study by Dr. Barbara Goff of the University of Washington, however, found that four symptoms in particular — bloating with increased abdominal size, urinary problems (frequency or urgency), pelvic or abdominal pain and trouble eating or feeling full quickly — were found more often in those with ovarian cancer. The study further revealed that the symptoms signaled a stark contrast from the norm and were frequent, persistent and severe. Women who experience such symptoms daily for more than a few weeks are advised to seek prompt medical evaluation, preferably by a gynecologist. 


The American Cancer Society, in concert with the Gynecologic Cancer Foundation and the Society of Gynecologic Oncologists, formed a consensus statement agreeing that these four symptoms signaled ovarian cancer — and that the disease is not as silent a killer as previously thought.
Unlike cervical cancer, which touts Pap smears for screening and Gardasil for prevention, ovarian cancer offers no comparable solution. There is now a glimmer of hope of an effective screening tool, according to ongoing research in Europe.
Over a period of 14 years the United Kingdom Collaborative Trial of Ovarian Cancer Screening has studied more than 202,000 postmenopausal women of average risk of ovarian cancer. Half the participants — the control group — received no screening. The other half received either a yearly ultrasound or a yearly blood test for CA-125, a protein that is typically elevated in women with ovarian cancer. Abnormal results were followed up with additional testing, or surgery, if indicated.