Sergeant Horatio J. Homer: Boston's first black police officer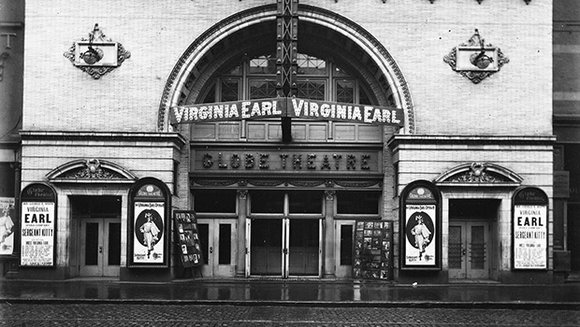 With unfailing courtesy and diplomatic tact, Sergeant Horatio Julius Homer, the first African American appointed to the Boston Police Department, served 40 faithful years as police commission guard. The son of Sarah Fields and Charles Homer, he was born May 24, 1848 in Farmington, Connecticut. There, he attended public schools until the age of 12.
At 14, Homer left for Waterbury, Connecticut, where he found work at a hotel as a bellhop. He soon became a waiter and trusted employee of that hotel. In his youthful days, he also worked as a steward on a steamboat, plying from Boston to Bangor, and as a porter on a Pullman parlor car, running from Philadelphia to Pittsburg. Pullman cars were very crude at that time, said Homer, and it was no easy job to spend most of your life on one of those jogging cars.
At the age of 17, he married Sophia A. Williams, a native of Haddam, Connecticut. Around 1873, they made their way to Boston and, before long, found a home at 271 Tremont Street. She kept house, and he started his life in the Hub as a waiter at the old Commonwealth Hotel on Washington Street. Homer later landed another job as a waiter at the Hotel Brunswick — a first-class establishment on the corner of Boylston and Clarendon streets. Amos Barnes and John W. Dunklee, owners of that hotel, touted it as "a pleasant permanent home and desirable stopping place for the business or pleasure seeker." President Rutherford B. Hayes was among the hotel's many distinguished guests.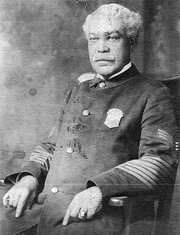 Promotions
In 1878, Homer was offered a job as janitor of the Globe Theatre, at 598 Washington Street, by its proprietor, John Stetson. While employed there, he met several influential men who suggested that he become a police officer, taking up a post at the front door of the Office of the Police Commission, at Pemberton Square. Since the thought of becoming a policeman had never crossed Homer's mind, he hadn't ever sought such a position. But when one was offered, he accepted it.
Appointed by Police Commissioner Henry Sturgis Russell, Homer left the Globe Theatre and joined the Boston Police Department as a patrolman on December 24, 1878, becoming the first black officer in the city. The police force then consisted of only 746 men. As a patrolman, Homer was connected to Station 4, but he reported there on Sundays and holidays only. Most of his time was spent in front of the commission's office.
By the time he became an officer, Homer had moved with his wife, Sophia, to 46 Buckingham Street in the North End. Boston was a pretty rough city in those days, he said, particularly down around Fleet and Richmond streets, which were lined with sailors' boarding houses. There were riots and trouble all the time.
Oddly enough, though, Homer told a reporter that his time as a policeman was a very peaceful experience. In all his 40 years of service he had to use violence just once, on an unwelcome caller who refused to leave the commission's office. He took the man by the neck and threw him out on the street. A consummate diplomat, Homer avoided resorting to force if at all possible, preferring instead to use tact when dealing with people. He was a courteous man, noted one observer, "always extremely polite" and "exceedingly well versed in police duties."