Deborah Riley Draper's 'Olympic Pride, American Prejudice' to screen at Vineyard film fest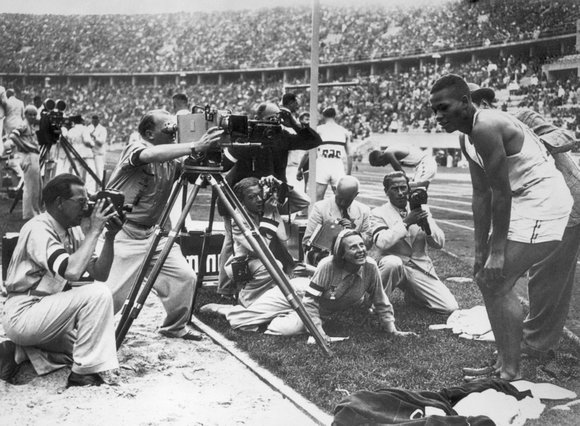 Colette Greenstein
Named earlier this year by Variety magazine as one of their "Top 10 Documakers to Watch," Deborah Riley Draper is driven by passion to tell the stories of the numerous unsung African American trailblazers and heroes whose achievements and lives have been either ignored or buried in our collective history.
The ad executive-turned-filmmaker who wrote, produced and directed her first documentary in 2012 called "Versailles '73: An American Runway Revolution," recently completed her second documentary titled "Olympic Pride, American Prejudice." The sports documentary is set to screen at the Martha's Vineyard Performing Arts Center on Saturday as part of the Martha's Vineyard African-American Film Festival (MVAAFF).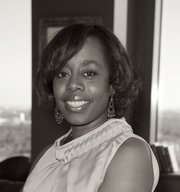 Narrated by Blair Underwood, "Olympic Pride, American Prejudice," tells the story of the 17 other African American athletes who competed on the U.S. Team (in addition to Jesse Owens) at the 1936 Summer Olympics in Berlin, Germany, and their unheralded achievements.
Riley Draper spoke with the Banner about what inspired her to tell their story in "Olympic Pride, American Prejudice," how Blair Underwood became involved in the project, and what she hopes audiences take away from seeing the film.
It's well-documented that Jesse Owens made history at the 1936 Olympics in Berlin. But what was unknown was the story of the 17 other black athletes who also competed in the Olympics with Owens. How did the accomplishments and the impact of the other athletes get lost and what made you want to tell their story?
DRD: I got there in a non-linear path. I was actually researching Valaida Snow, who was a trumpet player, who was interned in Nazi Germany and her story led me to the story of these 18 African American athletes. And then researching, I was actually quite astounded because I didn't know there were 18 African American athletes on that team. My whole life I thought it was just Jesse Owens and it had has always been positioned in that way that he was the singular hero that took on Hitler and won four gold medals. And Jesse Owens was an incredible athlete and an incredible hero, but there were also 17 other incredible athletes and 17 other incredible heroes. It speaks to how, we in America, process African American history. We like to make it there's only one, or you can have just one. Whereas it was very easy for an American propaganda perspective to say 'there was a singular African American hero who beat the Aryan' and that's great wartime propaganda because if the Negro can beat the Aryan certainly our troops can march in there and beat those Germans.
But to actually say, on that team there were 18 stellar high school and college athletes, many of whom had 4.0 GPAs, majoring in mechanical engineering and chemistry, and able to speak German and fly planes, and they collectively won eight gold medals — and silver medals and bronze medals — and they all represented America with grace. That's a tough thing to sell when you need to uphold the institutionalized racism and barriers of Jim Crow. You can't do both. You can't sing the praises of a ton of black kids who were in college and maintain that they're second class citizens and inferior, right? That's a bit of a conundrum, so it's much easier to talk about one and let the others kind of fade into obscurity.