Snub-prime!
Amazon's prime service no longer snubbing Roxbury
Jule Pattison-Gordon | 4/22/2016, 4:10 p.m.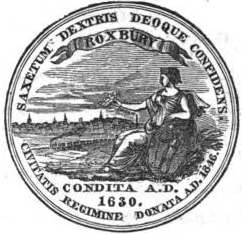 Jule Pattison-Gordon
BOSTON - Tuesday, April 26, 2016 - This story has been updated - STATEMENT OF MAYOR WALSH ON AMAZON SAME DAY DELIVERY
Mayor Martin J. Walsh today released the following statement after speaking with Amazon:
"After speaking personally with the executives at Amazon, the company informed me today that they will now be offering same day service to every neighborhood in Boston. I thank Amazon for this decision, and look forward to its implementation."
Original story -
Amazon Prime customers in Roxbury are excluded from a service the rest of Greater Boston receives: same-day delivery.
Customers across the metropolitan area pay the same $99 annual subscription fee for Amazon Prime. For most of these customers, this also gives them access to free same-day delivery, a service under which orders placed in the morning for over $35 worth of goods are delivered by 9 p.m. Out of all of Greater Boston, only the three zip codes of Roxbury are ineligible, according to a recent Bloomberg analysis.
This rapid-delivery service is offered to parts of 27 metropolitan areas across the U.S. But in six major cities, the zones Amazon skips over are predominantly black, according to the Bloomberg report.
Chronically underserved
Ed Gaskin, executive director of Roxbury's Grove Hall Main Streets, said this is just another example of a long history of economic exclusion or low prioritization of certain neighborhoods.
"Amazon Prime only follows a long history of that kind of economic boycott of services in certain neighborhoods," Gaskin told the Banner.
Decades ago, neighborhoods suffered from red-lining and a scarcity of ATMS, he said. Since then, Grove Hall continued to receive unequal resources. Recently examples he said include underservice by the city's Hubway bike share and DriveBoston carshare programs, as well as lack of coverage by meal-delivery service Dinigin.
Exclusion from the kinds of amenities and resources extended to other Boston neighborhoods, not only lowers quality of life for Roxbury's residents, but also reduces its ability to be competitive in attracting businesses, Gaskin said.

For a business looking to open a second location, "Every other neighborhood is going to be preferable to these neighborhoods," he said.
Data-driven denial
Amazon representatives said that race was not a factor in their choice to leave out a predominantly black neighborhood from same-day delivery. Instead, they said, the decision was based on cost-efficiency and logistics.
Craig Berman, Amazon's vice president for global communications, told Bloomberg that the company does not include data on neighborhood ethnicity when determining where to roll out the service. Mattapan, which has a higher proportion of black residents, is included in the same-day delivery zone.
Amazon representatives say that what they do weigh is concentration of Prime membership, ease of securing delivery partners willing to serve the area and proximity to fulfillment centers.
"Distance matters," Berman told Bloomberg. "At some point, with the math involved, we can't make it work—in time, or in cost for the carrier. There is a diminishing return on orders."
According to the Boston Globe's census data analysis, residents in Roxbury zip codes have among the lowest median household incomes in the city, suggesting that that may be a more significant factor in Amazon's decision. This may create a vicious cycle: As Gaskin noted, exclusion from such services dampens Roxbury's ability to get a competitive edge and grow economically.