New organization aims to fight Mass. income inequality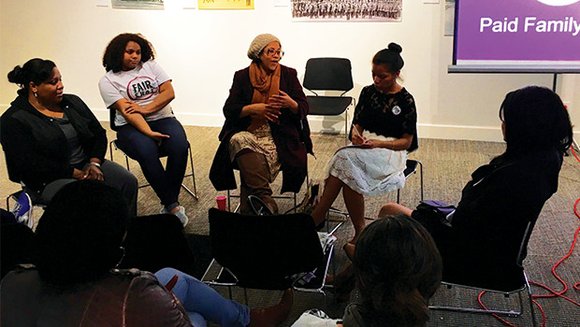 A $15 minimum wage, paid family and medical leave and a public higher education system that enables students to graduate debt-free are among the goals of Fair Shot, a new organization that launched Monday in Massachusetts.
Backed by a $100,000 grant from the Paul and Phyllis Fireman Foundation the group has an executive director and two organizers who so far have canvassed in Brockton and Lynn, seeking support for their progressive agenda.
"The idea behind Fair Shot is to educate and mobilize people around income inequality and the policies that are necessary to reduce the gap," said Fair Shot President Rosy Gonzalez, who is also a vice president at Northwind Strategies, a Boston-based political consulting firm that launched Fair Shot. "Boston is the number one city for income inequality. It gives us the impetus to work on these issues."
Other issue areas the group plans to work on include campaign finance reform, retirement plans, investments in transportation infrastructure and better access to child care for low-income families.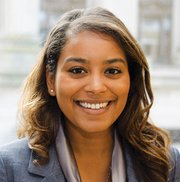 The nascent group's agenda mirrors the efforts of existing campaigns, like Raise Up Massachusetts, which in 2014 pushed through an increase in the state's minimum wage and a new earned sick time through ballot measures.
This year Raise Up is advancing a measure that would increase the tax rate on income in excess of $1 million and direct the projected $1.5 billion in additional revenue to education and transportation projects.
Gonzalez said the Fair Shot organization will complement the existing efforts.
"There are a lot of great organizations doing this work," she said. "We look forward to working with them."
While Raise Up Massachusetts has relied on a base of union activists and nonprofit staff and volunteers, Fair Shot is looking to organize its own base of Massachusetts residents.
"What we really look forward to is bringing new people into the political process based on the issues we're working on," Gonzalez said.
Fair Shot enters the scene amid growing awareness of income inequality in Massachusetts. On Monday, Boston Mayor Martin Walsh made waves with a call for a $15 minimum wage in Massachusetts. Walsh's call comes after Raise Up in 2013 gathered 150,000 signatures for a ballot initiative raising the minimum wage to $11 an hour. The state Legislature agreed to a phased minimum wage increase that will bring hourly wages to $11 by 2017.
Currently, Raise Up is pushing legislation that would mandate a $15 minimum wage for fast food workers and workers at big box retailers in Massachusetts as part of the union-backed national Fight for $15 campaign.
Raise Up Co-Chairman Harris Gruman, who serves as executive director of the Service Employees International Union Massachusetts State Council, says Fair Shot's efforts are a welcome addition to the movement against income inequality.
"We welcome anybody who wants to work toward ending income inequality," he said.
The Coalition for Social Justice, which organizes around similar issues in the South Coast and Brockton, is serving as the fiscal conduit for Fair Shot.
"It doesn't hurt to have more allies working on the issues we care about," said CSJ Executive Director Deb Fastino. "It means more voters will hear about vital policies on Beacon Hill that will affect their lives and inspire them to take action."