Author and art historian Bridgette Alexander on her latest novel 'Southern Gothic'
Kam Williams | 4/6/2016, 11:28 a.m.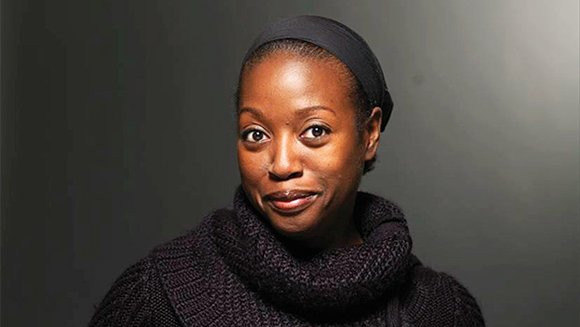 Born in Chicago, Illinois, on September 21, 1965, Bridgette R. Alexander is a writer and storyteller. Her books are: "Celine Caldwell Mysteries"; "Marked — The Worlds of Tyler Cain"; and "Princessed — Is Pink Really The Color For Me?" Alexander was an avid reader from a very young age. She loved her dolls, including Farah Fawcett-Majors, Cher, Charlie's Angels, Donny & Marie, and Barbies. She was a prolific writer back then, too, and created many adventures.
Throughout her childhood, she watched television, including police and spy shows, entertainment and variety shows, and the occasional movie. When she wasn't watching TV, she was reading, writing or carrying on conversation. She was a Buck Rogers fan, and in 1975, she wrote her first story about aliens that came to earth, creating spaceships that allowed her to travel to their homes.
Alexander is also a 19th-Century French Art Historian specializing in the racial and sexuality construction during the development of modern Parisian culture. She is also an independent curator and an art advisor.
Over 20 years her attention was devoted to the art worlds of New York City, Paris and Berlin. She used that experience to create a second career as the author of a young adult book series, the Celine Caldwell Mysteries.
Here, she talks about her latest novel, "Southern Gothic."
What whetted your interest in writing, what whetted your interest in art history, and how did you come to combine the two?
Bridgette Alexander: When I started studying art history, I hoped to become an historian of ancient Egyptian art and an archaeologist. I'd spent most of my weekends as a teen at the Oriental Institute in the Education Department and in the archives reading and studying in an unofficial capacity with the Director of Education at that time. I would go to the Field Museum and study there as well.
Much, much later, long after college, I returned to the Field Museum and taught Egyptian Hieroglyphics to groups of children as an overnight workshop. I'd teach them the Ancient Alphabet and then instruct them on creating their own cartouche with their names. And then we'd spend the night near, or sometimes for the daring ones, in, an exhibit area of the tombs.
But, back to the point. It was much later when I changed my major to Modern Art. I was living in NYC and started studying at Columbia University. I learned I couldn't actually major in ancient Egyptian art history in that department. I was taking a number of modern art courses, one particular course with Rosalind Krauss, and in her slide presentation of modern masterpieces she introduced the class to Edouard Manet's Olympia, a painting of a reclining nude white woman and standing right next her a clothed black woman.
After that course, I took about six more classes in modern art ranging from feminism to theoretical constructs in modernity and, each time, Manet's painting kept coming back to me. It happened so often, I knew it was telling me something … something more than the mere analysis the professors were so brilliantly laying out. For one thing, I couldn't understand why so much had been written and discussed about Olympia, Edouard Manet's seminal work, a painting so important it is what led him to be known as the father of modern art. Thousands of gallons of ink have been spilled about that painting and yet not one, real, honest mention of the black woman standing in it.