Suicide: A tragic decision
With treatment suicide is often preventable
9/21/2015, 6 a.m.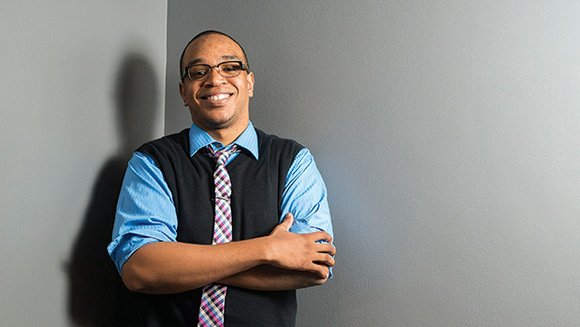 When Jordan Burnham was 18, he reached the conclusion that his family would be better off without him. He jumped from his ninth floor bedroom window.
Burnham landed on his left side and fractured the bones in his leg, thigh, pelvis, wrist and jaw. He was hospitalized for five months and just recently had his last surgery — seven years after the event.
The jump from his bedroom window was a culmination of events and problems that could be traced back to the third grade. Burnham said he would smile and joke and make people laugh. That allowed him to fit in but it also allowed him to hide the depression lurking within. He noticed that he would still be upset about something that happened months ago. "I shouldn't still feel this way," he thought. Looking back, he realizes he had no coping skills.
What puts a person at risk for suicide?
Depression or other mental health disorders
Substance abuse
Family history of mental disorder or substance abuse
Family violence, including physical or sexual abuse
Firearms in the home
Family history of suicide
Exposure to suicide of family members, peers or celebrities
Chronic illness or pain
Gender — occurs in almost four times as many males as females
Age — more common in people under the age of 24 and 65 and older
Being the victim of bullying
Previous attempts
Race — more common in American Indians and whites, but the number is increasing among blacks
Suicide is not a normal response to these risks and can often be prevented by appropriate treatment for the mental or substance abuse disorder.
High school was a challenge. He was the only black person and felt the pressure that he had to be better than most — almost perfect. "I felt I had the weight of the African American community on my shoulders," he explained. He began to drink. In hindsight he said it served as a coping mechanism. Back then, he thought it was just the culture of high school.
The tipping point came at the age of 16 when he failed his driving test. When a stop sign tripped him up, he flew into a rage, which resulted in a referral to a therapist.
It was then that Burnham was diagnosed with depression, but he did not take the sessions with the therapist seriously. "I thought I would go two times and move on," he said. "I did not see treatment as a process." He was prescribed medications, but took them haphazardly.
Junior year was not a good one for Burnham. Things really began to spiral downward. He drank and partied more than he should. Images of college were slowly retreating. Thoughts of suicide began to creep in. When he verbalized these thoughts his family called the police who transported him to a psychiatric hospital.
"I did not know what to expect," Burnham said. But life in the hospital was easier than on the outside. It was a safe environment, he explained.
After discharge he continued to drink — even though he was on antidepressants. The low point came during his senior year when the party he gave was busted by the police. His friends who attended were suspended from school athletic teams. Burnham said he felt he let them down. He let his parents down. When his father discovered the stash of alcohol in the trunk of his car, his thoughts changed from "why am I here?" to "I don't want to be here anymore."