Bipolar disorder
Not the normal ups and downs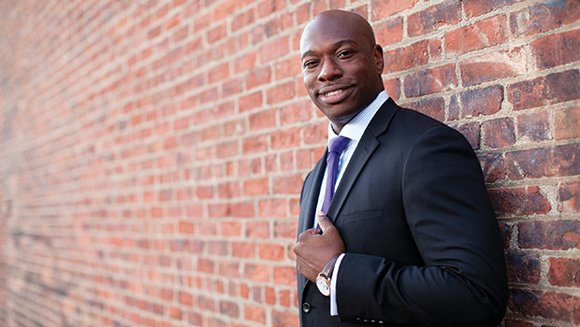 Hakeem Rahim, 34, was a studious little kid. He would sit quietly in class, his shirt buttoned up and glasses perched on his nose. "You look like someone you'd take your taxes to" was a comment once made about him. That little kid grew up to be a 6-foot-one-inch 200-pound wrestler and soccer player in his high school in New York. He had aspirations of being a doctor.
He was on his way as a pre-med student at Harvard University when his life suddenly took an unexpected turn. At the age of 17 he had his first panic attack. He attributed it to stress from being away from home in a new environment. He retreated to his dorm and the safety of his bed in a darkened room. "I thought I was sick," he explained. After about an hour he felt better.
Major types of bipolar disorder
Bipolar I Disorder — defined by at least one episode of mania. The mania may require hospitalization or trigger a psychosis, which is a break from reality.
Bipolar II Disorder — defined by a pattern of depression and hypomania, but not mania.
Cyclothymic Disorder, or Cyclothymia — a mild form of bipolar disorder. Characterized by episodes of hypomania as well as mild depression for at least two years.
Rahim said he had mood swings during his freshman year but explained them away. "I didn't think it was out of the norm," he said. "College does that." At the end of his freshman year he had his first episode of mania. Rahim explained he felt overly confident and certain. He talked … a lot.
When he returned home to New York, his feeling of empowerment grew. He was convinced that he had insights to the universe. He walked up and down the streets imparting wisdom — so he thought — to total strangers. This manic phase lasted for one to two weeks. His parents thought he was stressed and sent him to stay with relatives in Grenada to unwind. After about five days he plummeted into depression.
He fared better his sophomore year, but still experienced highs and lows and social anxiety. He slept a lot, but that's what Harvard does to you, he reasoned.
At the end of sophomore year Rahim had another episode of mania. This time he finally got the care he needed. He was hospitalized in New York for two weeks. There he got his diagnosis ­— schizoaffective disorder and bipolar I disorder. As is often the case, Rahim's illness coexisted with anxiety and psychosis. He began medication and talk therapy.
That didn't mean, however, that it was clear sailing. In his junior year the meds caused him to gain weight and sleep too much. He didn't make it through the second semester. Nor did he succeed when he tried to return the next fall. "I crashed," he explained.
He took another year off and worked at a bank. He had his meds adjusted. The adjustment and time off did the trick.
He returned to Harvard, but it took great effort, he said. "It was like learning to ride a bike again." His mind had slowed and it took him a while to catch up. He survived with tutoring, which also included counseling services. That's when he turned things around. "That was 100 percent helpful," he explained.