Author Edwidge Danticat to appear at Boston Book Festival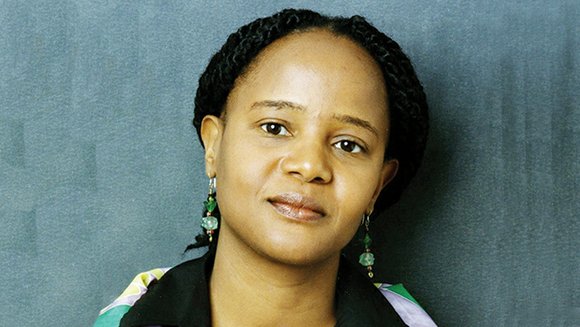 "Breath, Eyes, Memory." "Krik? Krak!" "The Farming of Bones." These are just three of the 11 novels that Edwidge Danticat, who has been writing since age 9, has authored over the past 20 years.
The Haitian-born author came to prominence in 1994 with the mesmerizing "Breath, Eyes, Memory," about 12 year-old Sophie Caco from the Haitian town of Croix-des-Rosets who is summoned to join her mother Martine in America after knowing her only by a photograph kept on her nightstand.
Danticat, a 2009 MacArthur Fellow, often incorporates stories from her childhood in Haiti as inspiration for her books. She, like her character Sophie, was 12 years old when she was uprooted in 1981 from her native country — where she and her younger brother had been raised by her aunt and uncle — to join her parents in Brooklyn, New York.
"I absolutely draw a lot of it from my own family, from different members of my family, from different generations," says Danticat in a phone interview.
Danticat's latest book, "Untwine," is a return to the young adult genre for the writer.
"It's really a genre that I love and that I started loving even more when I had my own kid and when my brother's kids, my nieces and nephews, started getting older and becoming teenagers," says Danticat. "I've always been attracted to it and I read a lot of YA books — and now I can read it without hiding it, because I have all these young people in my life."
Danticat, who will be in town this weekend at the Boston Book Festival, is one of three authors presenting their works at the Emmanuel Sanctuary on Newbury Street at 4 p.m. on Saturday. It's part of the "YA: Regret and Recovery" session, in which the authors will discuss what it means to forgive or forget the past.
"Untwine" is the author's third novel for young adults. Her first YA novel, "Behind the Mountains," was published in 2002, and "Anacaona: Golden Flower, Haiti, 1490" in 2005.
Shifting gears
She started writing for young people at the same time she was writing "Breath, Eyes, Memory." She began "Untwine" when she was still in graduate school at Brown University, studying for her Master of Fine Arts in creative writing, but put the young adult novel away to concentrate on adult fiction.
Of the connection between the two books, the author says they both draw from different generations of her family.
"'Breath, Eyes, Memory,' these stories would be more aligned with the older generation, with my mother's generation, with my generation," she says, "and 'Untwine' would be for a second generation of people in my family, who are not like the family in the book. You wouldn't call the children immigrants. They're completely assimilated. They have a life here but they have very strong connections to Haiti, to the Haitian-American community and to the kids in Miami."
Danticat has also written a children's picture book called "Mama's Nightingale," which was published on September 1. It's a story about a young girl named Saya separated from her mother, who has been sent to an immigration detention center. Through the use of vivid imagery, the book addresses immigration and what happens to families in the process.