Legislators advance profiling bills
Bills would require police to report data on pedestrian stops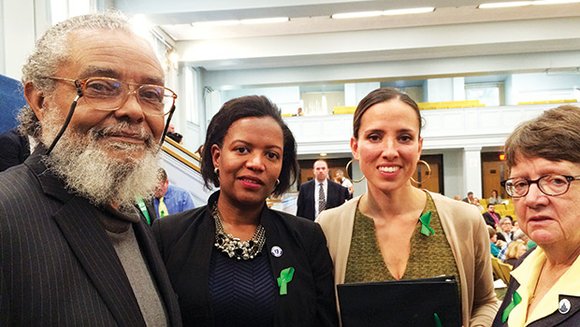 The Massachusetts Legislature's Joint Committee on the Judiciary heard testimony this week on a set of bills addressing racial profiling by police.
The proposed legislation, introduced by Rep. Byron Rushing and Sens. Sonia Chang-Diaz and Linda Dorcena Forry, aims to prohibit racial profiling during motor vehicle and pedestrian stops, and require increased data collection and review to identify racial disparities in policing practices. The law would apply to all state, municipal, college and university law enforcement officers.
"What we've seen nationally and locally around demands for police accountability underscores the need for this type of legislation," said Rahsaan Hall, director of the Racial Justice Program at the American Civil Liberties Union of Massachusetts.
"We can't manage what we don't measure," Hall told the Banner before the hearing. "It's one thing to say racial profiling is happening based on anecdotal reports, but it's another to have empirical data. [Data collection helps] to see where there are problems, and also to acknowledge those departments that are getting it right."
A bill introduced by Dorcena Forry and Rushing addresses traffic stop data in particular; a second bill by Dorcena Forry addresses pedestrian stops; and Chang-Diaz's is a comprehensive police-civilian encounter bill that covers both traffic and pedestrian stops.
In 2000, the Massachusetts legislature passed a special law requiring state and local police to collect traffic stop data for a 27-month period in order to identify and address race and gender bias. An ACLU fact sheet notes that subsequent analysis of this data made it clear that racial disparities were common, showing that non-white motorists were searched or cited at disproportionate rates.
No further law was enacted when the study period ended, so while State Police continue to collect data, municipalities face no requirement to do so.
"While local police departments seek to embrace policies to increase transparency about their actions, information about police-civilian interactions for Massachusetts, as a whole, is scarce and incomplete," the three bill sponsors told Judiciary Committee members in a joint testimony statement, distributed at Tuesday's State House hearing.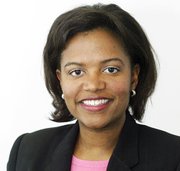 The proposed legislation makes data collection a consistent requirement statewide. Anytime an individual is "stopped, frisked, or searched" by a law enforcement officer, specific information would have be recorded, including the name and badge number of the officer; the date, time, location and the reason for the stop; the number of occupants of the vehicle, for traffic stops; the race, ethnicity, gender and approximate age of the driver and/or anyone searched during the stop; whether the driver or any person searched has limited English proficiency; whether a frisk or search was instigated; whether any contraband was found or materials seized; and whether the result was a warning, citation, arrest or no action. If there is no arrest or citation, officers must provide a receipt to the stopped person at the conclusion of the stop.
"This receipt element is designed both to cultivate community trust in the department and to enable the individual to document a stop if he or she feels it was made on a discriminatory basis," the legislators' statement reads.