ART 100 BOSTON makes art accessible to all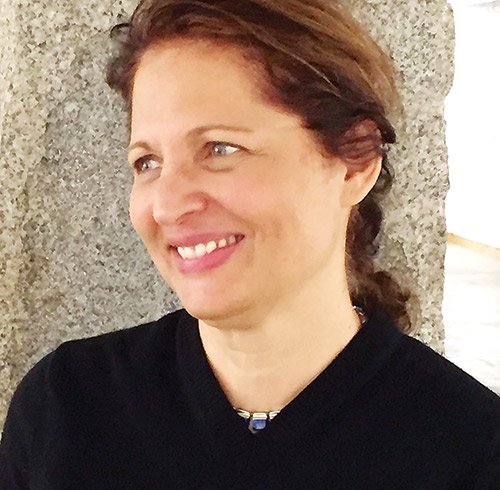 "I want them to be able to feel comfortable with art; comfortable about buying art; living with art. Not only viewing it but being able to live with it and obtain it, and also just understanding the different types of art, the diversity of art," says Pares Mallis of what she hopes patrons will leave with after attending ART 100 BOSTON in December.
An artist and arts administrator for more than 30 years both in the United States and in Greece, Mallis is the founder, organizer and curator of ART 100 BOSTON — a platform featuring original and contemporary artwork from local artists. After a successful debut in December 2014 with 50 artists and 300 works of art, the exhibition returns to the Piano Craft Gallery in the South End, December 4-19, featuring more than 400 original pieces of art by 68 artists primarily from the Greater Boston area.

The mission of ART 100 BOSTON is to make art accessible, affordable and available to all — from the creator to the art lover to the collector. Each artist accepted in ART 100 Boston pays a $75.00 participation fee, with 14 percent of the fee benefitting the Susan G. Komen Massachusetts Foundation for Breast Cancer Research. Each work of art will be sold for $100.00, with all proceeds from the sale going directly to the artist.
The exhibition provides the opportunity for the artists to present a show of their own within a group context, and to connect with art lovers in an intimate space.
"It's a mini solo show because it's a series of work. Each one has to be interrelated. They're making a big statement in a small space," says Mallis.
The response to ART 100 BOSTON has been overwhelming according to the artist/curator. She began planning this year's showcase during the event last year because "everybody wanted it so badly." Mallis relayed an anecdote over the phone how the wife of one of the exhibitors said to her last year that 'ART 100 is an institution'. The statement surprised Mallis, considering it was only the first year of the exhibition, but the woman went on to explain to Mallis that everyone was looking forward to it "because it had never been done before." That sentiment sealed the deal for her to plan for year two.
This year's showcase has expanded both in size and in staff with the exhibition taking up the entire space at the South End gallery. Mallis also tapped photographer Hakim Raquib, whose works have been exhibited at the De Cordova Museum, The Institute of Contemporary Art, the Museum of the National Center of Afro-American Artists and internationally, to help choose the photographers. She also added cinematic production artist Karen Ann Levy as co-curator and co-organizer to handle outreach. "We have more social networking this time," mentions Mallis.