BPS hires social-emotional learning expert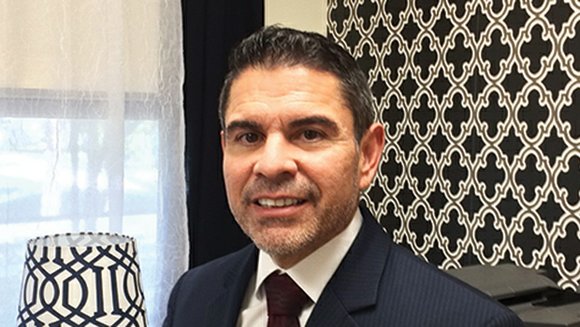 Boston Public Schools has hired an Assistant Superintendent of Social Emotional Learning and Wellness, a new position intended to enhance offerings in non-academic skills such as collaboration, self-advocacy, anger management and conflict resolution.
The appointment of Amalio Nieves was announced to the Boston School Committee on Oct. 28. Nieves has 30 years of experience in the education field, according to BPS, and was most recently director of the Diversity, Prevention and Intervention department in the Broward County, Florida public schools, the sixth-largest U.S. school district.
"Social emotional learning is key to a student's academic success," said BPS Superintendent Tommy Chang, "and it needs to be incorporated into a child's learning at a young age. Amalio Nieves has a track record of building powerful partnerships and putting into place best practices that have demonstrated tangible results."
The new position is believed to be the first such cabinet-level post in a public school district in the nation.
"As a large urban school district, we're excited that we'll have a department focused on ensuring a strong grounding on social emotional skills and wellness, and that we have a new assistant superintendent [for it]," said Dr. Karla Estrada, BPS's deputy superintendent of student support services, who will work closely with Nieves.
Social emotional learning — along with related phrases such as non-cognitive skills, 21st century skills and grit — is garnering increasing attention across the state and nation, but the idea is not new to educators in the field.
"We've all, over the years, seen a rise in emphasis on mental health support for our students," Estrada said in a telephone interview. "As we've studied why kids drop out and why they become disengaged with school, that has really raised the attention on not just academics, but on behavior and mental health."
Jim Vetter, steering committee co-chair of the Social-Emotional Learning Alliance for Massachusetts, is encouraged by BPS's increasing focus on SEL. He noted that Boston schools are already using a number of 'evidence-based' SEL programs, among them Open Circle, Second Step and Responsive Classroom.
Done right, Vetter said, SEL is evidence-based and consistently used, infused and modeled throughout the school day.
"Effective SEL includes structured lessons — for example, in effective problem-solving — but it doesn't stop at a 45-minute lesson one or two times per week. It's connected in everything that's taught," he said.
One of the reasons SEL discussions have ramped up lately is that a growing body of research points to its positive impact on students' academic outcomes, well-being, college attendance, future income and reduced likelihood of criminal conviction.
A recent statewide policy forum in Boston co-hosted by the Rennie Center for Education Research and Policy, MassINC and Transforming Education spotlighting some of the data coming out of randomized and longitudinal studies on social emotional learning.
"We believe the research case for the importance of SEL to lifelong outcomes is so compelling, that education policy needs to move ahead now to include them," said Chris Gabrieli, co-founder of Transforming Education, a nonprofit that translates educational research into policy and practice.