Art Works - Boston's creative economy
Creative and cultural business and industry is critical to the future of Boston's economy
5/6/2015, 3:17 p.m.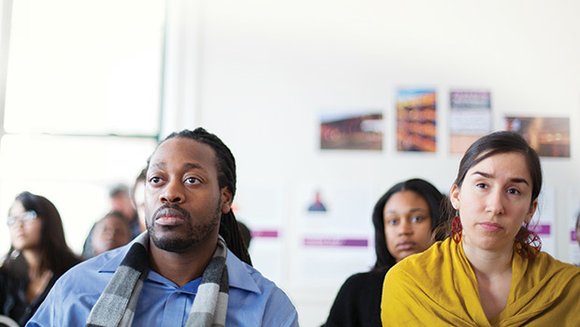 The creative economy in and around Boston has deep roots in traditional arts, but also nurtures new and up-and-coming sectors that will usher the creative industries into the future. Creative minds and concepts now boost a market that many believe already is, and will become more so, a driver of Boston's evolving economy.
That's why Boston's leaders want the city to become a creative economy hub and are making the moves necessary to make it happen.
Last fall, Mayor Martin Walsh appointed Julie Burros as the first Chief of Arts and Culture in over 20 years to create a "cultural plan" that will outline a strategy to keep the creative sector active and vibrant.
Burros had a similar assignment in Chicago, and the city is banking on that experience to get the job done here. To help move the process along, Boston Chief of Economic Development John Barros has been charged with working with Burros to help fortify the city's creative economy. That could very well give Boston a leg up on its efforts.
Burros and Barros aren't starting with a blank canvas. Boston has a long history and solid reputation in art, theater and music, as well as architecture, design, culinary arts and creative tech innovation. They're co-chairing The Greater Boston Creative Economy Network, which will pool the brainpower of leaders throughout the metropolitan area, calling, too, upon organizations such as the Massachusetts Artists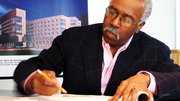 Leaders Coalition to think about ways that the region can best support the growth of the creative economy.
"There is a robust creative economy here in Boston and in the Greater Boston area," Barros told Banner Biz. "It has great potential to grow."
"It is critical to the growth of our economy," he added.
Barros' assignment illustrates Mayor Martin Walsh's commitment to helping the creative economy grow. But the road ahead is daunting.
Challenge number one involves a definition of the creative economy, since it incorporates everything from a solo artist making and selling paintings to urban planners designing green space in city neighborhoods to mobile app designers.
In particular, growing technological innovation throughout Boston muddies the waters a bit as to whether something like robotics design is part of the technology sector or falls under the creative economy label.
Burros said it can be a little of both.
"Artists and creatives have hybrid practices that don't fall into any sort of bucket," Burros said.
They have needs that merge, crossover and overlap. Barros' discussion of the creative economy may include anything from a jewelry maker to a documentary filmmaker, but he points out as a business model they still have a product they are trying to get to consumers — that part is nothing new.
"These businesses have the same need as other business," he said.
That's what makes a cultural plan so important because Burros can talk to representatives from different sectors and professions within the creative economy to find out what exactly their needs are and what the city can do to help them succeed.