Small biz is scaling up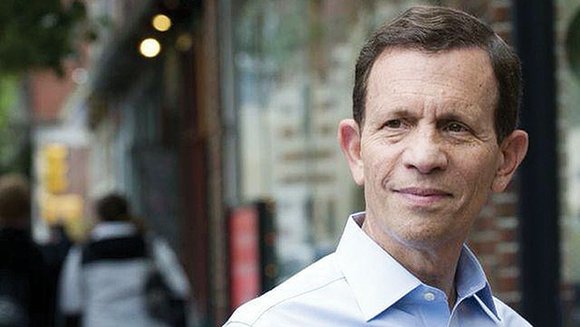 The startup waters are notoriously hazardous. Generally speaking about nine in 10 startups fail, to the point that failure is recognized as an accepted part of any entrepreneur's professional cycle and a way to sort out the good from the bad. And nobody worries there won't be more startups on the way. But in Massachusetts, attention has turned to the next step in business growth — scaling up — as a crucial factor in strengthening the economy.
One of the main reasons startups fail is they offer a product when there is no evidence of market need. That's not the case, of course, for a successful startup trying to get to the next level. Successful startups have demonstrated that consumers want their products through their sales and revenues. In many cases, that's why they've grown their workforce. At this point, making the leap and scaling the business by adapting a larger workload and business size becomes a challenge. There's a lot at stake.
Daniel Isenberg, a professor of entrepreneurship at Babson College and founding executive director of the Babson Entrepreneurship Ecosystem Project, calls the scaling process even more dangerous than the initial startup process. He says there is a lot more at stake, and that when startups suddenly accelerate and grow, the pressure can mount really fast. That's because the need for cash skyrockets so as to handle growth. Furthermore, most entrepreneurs have not shifted gears and given enough thought to planning rapid growth, or how to pay for it.
With a business generating revenue, growth is the next logical stage. But it must occur in a way that does not compromise performance or revenue, because the landscape is littered with hot companies that have crashed and burned.
There are many methods for successfully scaling up a business, but most center on three main areas: team, technology and market reach.
Learning to walk
Much like an infant who becomes a toddler, the problems that a startup faces on day one are not the same that an established business faces when it is looking to grow to the next level. That's important for founders and executives to accept and understand. On the hiring front, this usually means adding new employees who have experience in growing a company or are qualified for the new tasks this entails. It also means training employees to improve current practices and nurture talent so it can take on new roles as the business grows.
Few businesses can grow without some kind of technology upgrade. Luckily, this is where advances, such as cloud computing and software-as-a-service, have made it easy and affordable for businesses to increase their tech capacity without massively increasing the budget. As a business grows, it must have the right technology to handle the evolving business workload, encompassing voice, data, and Internet.
Increasing market reach is another area for businesses looking to scale their operations The reason is obvious: without additional revenue growth cannot be supported. Hiring more sales and marketing staff can help drive market growth, but also costs money, which may depend on available cash flows. Nowadays, businesses looking to increase market reach increasingly are turning to content marketing as a cost-effective option. Blog posts, videos and social media are effective branding tools for getting a company's name out there and attracting customers. Experts say that a combination of the two — more sales staff and content marketing — is the best bet.