Lowell man hits pay dirt with environmental remediation firm
Frank Holland | 10/30/2014, 9 a.m.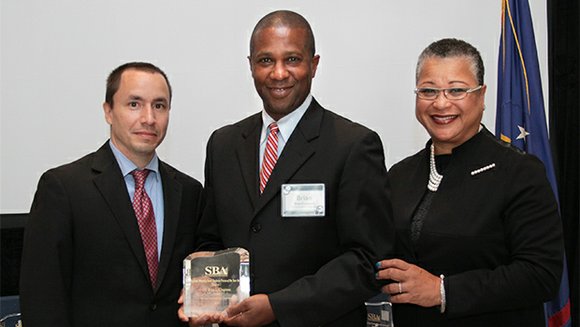 From ditch digger to environmental entrepreneur, Brian Chapman has grown his business where he grew up. He now hopes his story will inspire others in Lowell. The 52-year old says he's lived his life and started his business with a simple philosophy.
"When I started, my mission statement was … failure is not an option, from day one," Chapman said, "Once you tell yourself failure is not an option everything else unfolds."
Chapman is the founder and CEO of Mill City Environmental a company that specializes in environmental remediation — cleaning hazardous waste from soil and water and providing other waste management services. He started the company in his hometown of Lowell in 2001 after spending 15 years in the environmental services business.
Chapman's love for the environment started with his very first job, digging holes for a local archaeologist. That boss became a mentor who encouraged the teen to pursue geology at UMass Amherst.
After graduation, his passion for math and science and his desire for adventure nearly landed Chapman in the cockpit of a fighter jet. After passing nearly every test to become a Naval Aviator, he failed the color-blindness test. That's when Chapman decided to return to his roots, and took a job with an environmental company in Boston. In 1986, Chapman's first job with Clean Harbor gave him crucial experience and a chance to make connections that would pay off later in life. In March of 2000, looking for new opportunities and advancement Chapman moved to Foster Wheeler. His experience, skills and network grew.
In November of 2001, Chapman ventured out on his own and started Mill City Environmental. He began with no projects lined up. But fortunately, a college called within a month, offering Chapman his first job. MCE would only grow after that, with Chapman reaching out to friends, colleagues and former employers who remembered his work and were willing to offer him projects.
"Without those business relationships I probably wouldn't have started Mill City," he said. "I knew I would at least be able to get an audience with people, talk with people who are decision makers. To an entrepreneur entering whatever market segment they are going to enter, it's about those key relationships."
The story sounds much easier that it really was. Before starting a multi-million dollar company that employs 46 people, being recognized by Fortune Magazine last year and the Initiative for a Competitive Inner City this year, Chapman was just a kid from the Merrimack Valley.
"I'm from Centerville. Centerville is actually a great neighborhood," Chapman said, "I had just wonderful memories as a kid growing up in that part of Lowell. ... You played baseball, you played football. Riding bikes, feeling safe … basically the Americana that everybody knows. You come home when the streetlights are on, nobody worries about you. That was the type of environment I grew up in. So that fostered a little independence."
Growing up, just as in business, Chapman says he faced challenges early on. The Chapmans were only the second black family in the neighborhood in 1969. But the then-7-year-old and his older brother were determined to enjoy their new home.