Tremendous Maid founders emphasize upward mobility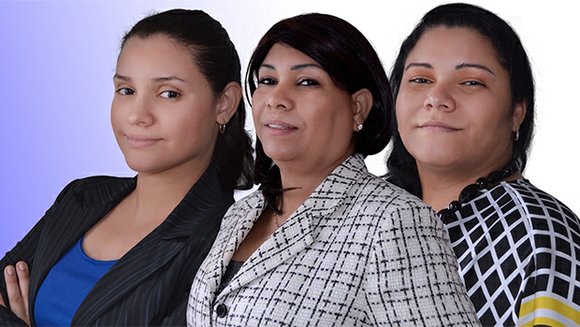 In her business, Tremendous Maid co-founder and CEO Victoria Amador understands that clean is the bottom line. But when she started her Jamaica Plain-based cleaning services company in early 2011, she had more in mind — she wanted to create a business that brought a new level of efficiency and customer service to the industry and also provided an opportunity for its cleaners to advance in the company and in their careers.
"There is a level of professionalism that is normally lacking in the industry, especially for residential cleaning services," Amador said. "We want to change that."
Amador also decries a lack of respect for the cleaners who are the heart and soul of the industry and do the work that makes her business possible. She admits a passion to fix this lack of respect.
She points out that many cleaners are immigrants from other countries, leaving behind careers as business professionals, doctors and lawyers to come to the United States to start a new life — and working as cleaners may be the only job they can get to start on their path.
"What we want to do with Tremendous Maid is really give our employees the opportunity to advance," Amador said. "We want a higher retention, which normally in the cleaning business is very low. If we treat them in the right way and make it possible for them to eventually move on and achieve the American Dream — whatever that may be — it is easy to keep them and promote them to managers."
At Tremendous Maid, the vision is to be able to move employees from cleaners to team leaders to supervisors to managers.
The company has partnered with People's United Bank to offer its employees financial literacy classes.
For Amador, investing in her employees is investing in the company.
"We have a pretty good amount of the team members right now that are very serious about advancing and they are taking classes after hours and on the weekends," she said. "For the ones that are trying, you really see a difference."
Amador started Tremendous Maid with her sister, Nisaury Tejeda, and her mother, Rosa Tejada.
Amador came to the United States in 1995 from the Dominican Republican when she was 14. She graduated from East Boston High School and then attended Cornell University, graduating from the college's famed School of Hotel Administration in 2004. She then took a job as assistant executive housekeeper at five-star hotel The Breakers in Palm Beach, Fla., before starting Tremendous Maid.
Nisaury Tejada is a graduate of Boston College and has a background in real estate and property management. She works as Tremendous Maid's chief financial officer.
Rosa Tejada is the company's director of operations and has 20 years of experience in residential and commercial cleaning and has worked at many upscale hotels and resorts, including brands owned by Marriott, Hilton and Starwood.
The company began just offering residential cleaning services in 2011, but expanded to commercial cleaning services under the division Boston's Best Commercial Cleaning in mid-2013.