Roxbury workers stunned by hospital closure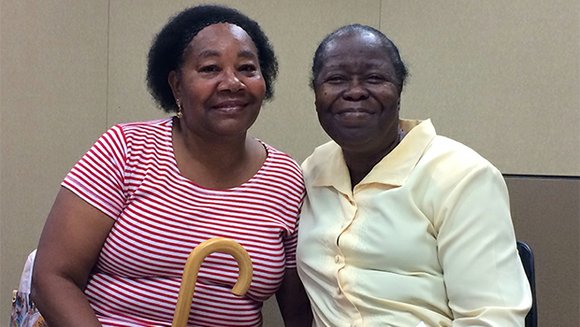 Employees of Radius Specialty Hospital received a surprise announcement last week that its Quincy and Roxbury facilities would be permanently closing immediately, causing patients at the two long-term acute care sites to be relocated and some 350 employees to lose their jobs.
In a brief letter to representatives of 1199SEIU United Healthcare Workers East, dated Sept. 22, Radius Director of Human Resources Christine Bresnahan said, "All employees will be laid off and each entire worksite will be closed permanently."
Layoffs were expected to start the following day and be complete by October 7.
"People were crying," said Cassandra Gittens, an administrator reached by phone at Radius' Roxbury site. "Many people had to leave the room. None of us knew the hospital was in jeopardy. Some of these people have never had another job."
Gittens also expressed concern for patients and their families.
"People don't even know where their family members are going to be relocated to," she said.
Christopher Caufield, a nurse in the psychiatric department at Radius and a union representative for the Mass Nursing Association, said Radius' patients come from all over the state, and are among the most difficult patients to place.
"There's already an extreme shortage of psych units across the state," he said. "Closing this, there won't be many other places to go. The psych unit here takes a lot of people who nobody else wants to take." He predicted that patients who can't be placed in nursing homes will be placed in emergency rooms.
Radius has been operating its 84-bed Roxbury facility at 59 Townsend Street, the former Jewish Memorial Hospital, since it acquired the financially-strapped older hospital in 2006. The Quincy site has 38 beds, located within Quincy Medical Center.
Both sites served patients coming from intensive care units and requiring an extended stay, and specialized in intensive rehabilitation of patients with respiratory conditions requiring ventilator care and patients with other medically complex conditions, according to the hospital's website.
According to the letter from Bresnahan to the union, the closure is the result of an "unexpected decline in patient census" at Radius-Quincy, which resulted in the hospital's lender seizing funds and leaving the hospital unable to continue operations.
Stewart Grossman, an attorney serving as spokesperson for Radius, said the sudden drop in patient count came when South Shore Hospital, which had supplied a large percentage of referrals to Radius-Quincy, stopped referring patients in mid-August. Patients are being referred instead to skilled nursing facilities, apparently in accordance with a new health care reform model pushing the use of Accountable Care Organizations instead of long term acute care.
After the Radius-Quincy patient count plummeted, Radius informed the state Department of Public Health they did not have the funds to keep the facilities open, Grossman said. The process of patient relocation to other facilities is "moving along" and should be completed over the next 30 days.
Normally, 60 days' notice to employees is required for large employment site closures, under the Worker Adjustment and Retraining Notification Act. The Radius letter claims "unforeseeable business circumstances" allow the reduced notice period.